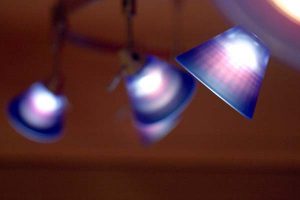 If you are one of those people who likes to try new things and stay on the cutting edge of fashion and the latest trends, you have to see your lighting options. You are no longer relegated to the standard white globe lights in the center of a bedroom or the standard overhead lights in the entryways or dining rooms. You can add a great deal of style, personality and flair with some really exciting, funky light fixtures. Your electrician in Santa Monica encourages you to check out the latest styles at your local home improvement store and then call The Electric Connection once you have made a decision.
With many of the fixtures, you will have the flexibility to change out the shades or globes on the light, which means you can change your lighting with your mood. If you love the look of pendant lamps, you have a lot of options explains an electrician. Santa Monica homeowners can go bold with a brightly colored shade that contrasts everything else in the room or go with some funky designs that really dazzle. You will find the shades come in a variety of shapes as well so you don't have to settle for anything classic or traditional if that isn't your thing.
Your home's lighting can really make a statement in a room. In the past, lighting was more of a necessity and more functional than an intricate piece of the room's décor. Your Santa Monica electrician can help make the lighting in an area more of a statement that provides needed light, but also shows off your personal style. Save yourself some money and choose fixtures that use LED lights for some cost savings. Have fun and choose styles that appeal to you and then call The Electric Connection to have the light fixtures installed.