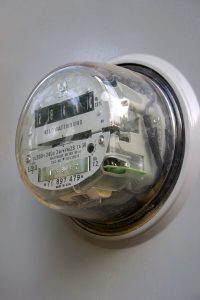 Many people assume a ceiling fan is nothing more than an optional accessory in a home. Do they really serve a valuable purpose and are they worth investing in if you don't already have one? The short answer is yes. A ceiling fan is a worthy investment that can actually pay for itself in a short amount of time and keep saving you money. The fans are far more than a pretty accessory hanging in a room and they really should be considered as important as a light fixture. Your Los Angeles electrician encourages you to consider having one installed if you don't already have one. The team at The Electric Connection can get you set up with one.
Ceiling fans save you money by reducing the work of your air conditioner in the summer and your heater in the winter. In the winter, the fans push the hot air that rises to the ceiling back down towards the room where your thermostat is. The warm air tells the thermostat the room has reached the desired temperature and it will shut off explains an electrician. Los Angeles homeowners will appreciate the air they are paying to heat actually being kept where it belongs and they will be less inclined to crank up the heat because they are chilly.
In the summer, the blade rotation of the fan is switched the opposite direction. It pulls the hot air up, making way for the cold air to fill the room says an electrician in Los Angeles. The fan also creates a nice breeze that feels good when you are feeling a little warm. Fans do look great and most come with light fixtures so they can be easily installed where an existing light fixture is. Give The Electric Connection a call today and schedule your ceiling fan installation.