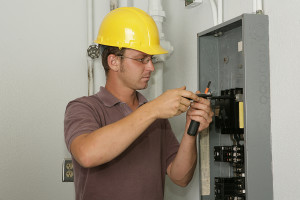 You have probably heard about standby generators for homes. The generators are meant to keep a home powered during a power outage and have become quite popular over the years. More and more homeowners are making the investment to have a backup source of power as it becomes more obvious the power grid is not able to keep up with the demands. A generator installed by a Glendale electrician is an ideal option for those who rely on electricity and are not okay going without. Is your business any different? The team at The Electric Connection can help you add a safety net to your business operations with the installation of a standby generator.
When the power goes out, your business instantly starts losing money. If you can't sell your wares or use computers to access accounts and meet deadlines, your business cannot function. There is no reason your business has to be vulnerable to power outages whether they are brief or extended. An electrician in Glendale can help you determine what your electric needs are and what size of generator you would need to stay up and running. You may need to scale back your operation, but you would still be able to have your doors open.
Having a generator for your business keeps your employees working and you are able to continue to serve your customers and clients. There is no need to be completely dependent on a shaky power grid. With a hot summer being predicted, there is a strong chance there will be rolling blackouts. Call an electrician. Glendale business owners need to start thinking about how they will keep their doors open this summer no matter how many power outages they are faced with. Give The Electric Connection a call today and talk with one of our professionals about a generator for your business.