Your Los Angeles Electrician Since 1979
Highest Rated Electrician because…
Lifetime Guarantee On All our Work
Free Home Safety Inspection with every job
If We're Even 1 Minute Late your service call is Free
We Always Answer The Phone during business hours
Free Over-The-Phone Help
Free Estimates
Our Most Recent Customer Reviews
Great experience. Would highly recommend.

Easy to work with, great communication, fast and clean crew. Would hire again in a heartbeat.

Very professional in all terms like answering my questions and giving some insights in some of my electrical concerns. It was a 2 hr.

Highly recommended! I had to replace a fluorescent bulb fixture in the garage. They were prompt, and punctual.

From the estimates to scheduling to notifying customers when they expect to arrive, The Electric Connection does an excellent job.

Great work done in a timely manner. Many neighbors have used them and they all provide similar feedback.

Fast and efficient. I got a charging outlet for a Tesla installed and they met my timeframe on short notice with better prices than others.

I am very pleased with their work, and would highly recommend them. I would not hesitate calling them for the next electrical repair job.

They were very professional, followed mask-wearing guidelines, and asked specific questions about my preference when installing. Thank you!!

Alex was punctual and was truly gifted. He didn't break any of our walls open to access the wiring.

Great job at a fair price!

Love the electric connection! Luis and Gerardo were fantastic, as usual. On time, fast, courteous.

They are fantastic in every way! I would definitely use them again.

They were efficient and helpful and did a great job installing our Electric vehicle outlet!
Top Quality Electrical Services
The Electric Connection of Los Angeles has been providing homeowners and businesses alike with expert electrical services for over 35 Years. We've built a company of highly experienced, certified electricians in Los Angeles to serve your electrical needs. There's plenty of competition throughout Los Angeles, but we make it our policy to treat our customers the way we would want to be treated. That has gained us a great reputation. We'll provide you with quality work at honest prices.
Whether you want us to rewire your entire home, or fix a single electrical outlet, The Electric Connection in Los Angeles will provide you with:
Knowledgeable technicians who pride themselves in doing the job right
Dependable job scheduling and prompt response time
Friendly, courteous electrical service with spotless clean up
Serving Los Angeles and surrounding areas including 90027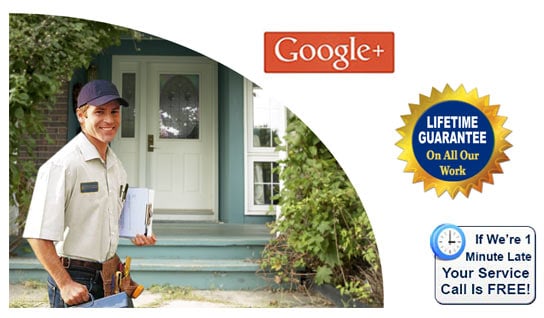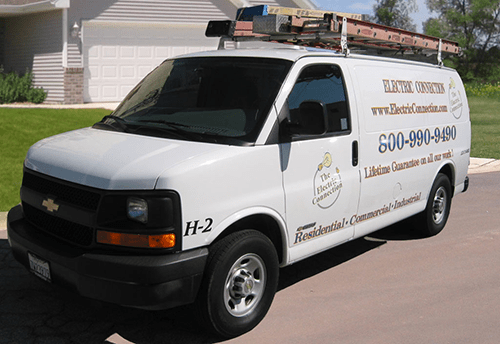 Services Offered by Our Electricians in Los Angeles
Aluminum Wiring Replacement
Ceiling Fan Installation
Cloth Insulated – Wiring Replacement
Commercial Electrician
Electric Vehicle (EV) Charger Installation
Free Electrical Estimates
Free Home Safety Inspection
Free Over the Phone Help
Generator Installation
GFI Electrical Outlets
Grounding Electrical Wiring
House Rewires
Knob and Tube Wiring Replacement
Landscape Lighting
Lighting Installation
New Electrical Circuits
Panel Upgrades
Property Management
Remodels and Renovations
Electrical Service Calls
Smoke Detector Installation
Surge Protectors
Electrical Troubleshooting
TV, Telephone, and Data Cable
Tesla Certified Installers
Electrical Specialties
The Electric Connection has been providing electrical services to the Los Angeles area for over 40 years now. From basic electrical service calls where we troubleshoot the problem you're experiencing to large whole house rewires, our techs are capable of handling it all. For the past few years, we've been proud to be featured as a Tesla certified electrician on Tesla's electrician list as a preferred Wall Connector and charger installer. With over 40 years of experience, you know you are in good hands when performing a larger job such as a house rewire or panel upgrade. Get in touch with us today to learn how we can help you!
Electrical Repairs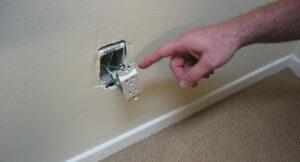 Sometimes things go wrong with the electrical systems for home and business owners. That's where we come in. The Electric Connection has been providing electrical repairs for Los Angeles residences and businesses for over 40 years. Call us today and describe your issue to one of our dispatchers and they'll get you on schedule.
Troubleshooting electrical issues in Los Angeles is somewhat of an art. In order to find the root of the problem, an trained professional must know what to look for. With over 40 years of experience in the LA area, we are confident we can find the problem and repair it with ease.
Our technicians will explain the electrical issue in terms that you can understand and will not try to up sell you on different services. You will receive all the information you need and we will answer any questions that you may have.
Electrical Installations
Ceiling fans are great for year round use to keep rooms in your house cool or warm depending on the season. In Los Angeles, ceiling fans can be great in the winter when you don't want to use the heater and in the summer when it's not warm enough to turn on the AC.
A generator in Los Angeles can be great in the event of a power outage or an emergency situation. Our technicians can guide you through the entire installation process.
When you add new appliances to your home, you are adding to the demand of your electrical panel. If your home's panel has enough space, it might be best add new electrical circuits.
Smoke detectors can save lives when properly installed in your Los Angeles home or business. If you need assistance purchasing a new detector, give us a call and we'll be happy to help out!
When an electrical surge occurs and you are not prepared it can cause damage to computers, refrigerators, and more. Installing a whole house surge protector in Los Angeles can help protect from these sudden increases in power.
Electrical Wiring Services
Aluminum wiring was popular in the mid 60s to early 70s. Since the mid-70s, copper has been used as aluminum was found to be hazardous. If your house was built during this time and you're unsure if you have aluminum wiring, give us a call and we'll be happy to help out.
Cloth Insulated – Wiring Replacement
Cloth wiring tends to become brittle over time which usually leads to wear and tear. When the cloth begins to flake away, it exposes the electrical wires. If you suspect you have cloth-insulated wiring present in your home, give us a call so we can send someone out to inspect and replace it.
Grounding electrical wiring adds a safety factor for your family and helps prevent electrical shocks to people and damages to electronics in your home.
If your house was built before the 1950s, the wiring may not meet today's codes and safety standards. If you are unsure whether or not you need a house rewire, your best bet is to contact an our team to inspect it.
Knob and Tube Wiring Replacement
One of the earliest system used for wiring homes and buildings is knob and tube wiring. Installed from 1880 to 1935, this system involved wires being wrapped around ceramic knobs and run through ceramic tubes.
Lighting Projects
Energy Efficient Light
Everyone is looking for ways to save the environment and save money and installing energy efficient lighting is a good way to do just that. Our team can help your select the right LEDs or compact fluorescent lighting that will lead to savings on your energy bill.
Landscape lighting may not seem like a big thing but it is so much more than just installing a few lights outside. Outdoor lighting can be used to showcase your garden or to enhance safety. Let us help create the perfect Los Angeles lighting scheme!
Pendant lighting is a big trend in home decor right now. Fairly easy to install, you can mostly find pendant lights hanging over kitchen islands or work areas.
One of the most versatile sources of light in residential homes and commercial properties is recessed lighting. It's clean, slim, and highly customizable.
Traditional Light Fixture
Traditional light fixtures are used to dazzle and compliment any room. These work best when incorporated into the interior decoration scheme.
A quick and easy way to get light spreading throughout your home is to install track lighting. The lights can be adjusted to direct light in different areas when needed.
Outlets & Switches
The outlets and light switches in our homes and businesses are crucial to every day life. We can help with the replacement or new installation of outlets and switches.
GFI Electrical Outlets
GFIs are different from regular outlets. A GFI or GFCI (Ground Fault Circuit Interrupters) are installed outdoors or near places where water is present. A GFI can detect when a current in an appliances is no longer flowing in its proper circuit and then shuts down the current within milliseconds. These look different than traditional outlets and have two buttons on them, "Test" and "Reset".
Take a look in your kitchens, bathrooms, and garages to see if you have the correct outlets installed. Be sure to test them often to see if they are still working properly.
Electrical Renovations & Remodels
Residential Remodels
A Los Angeles remodel or renovation project can be quite unique. With all the structural requirements as well as keeping your home as environmentally friendly as possible, there's a lot to consider. Plenty of research and preparation are needed.
If you're looking for guidance on your electrical system during a remodel in Los Angeles, give us a shout! From new wiring to panel upgrades, we want to be part of your remodeling team.
Primary Renovation Program for Landlords
Landlords are eligible to receive 100% reimbursement for certain upgrades to their rent-controlled buildings. If you are in need of repairing or replacing any major building systems, get in touch with us to learn how we can help!
Proudly serving residents in the Los Angeles area for over 40 years
This isn't our first rodeo! The Electric Connection has been proud to provide electrical services to the Los Angeles and surrounding areas since 1979.
Our main office is located in Tujunga while our Los Angeles electricians live and travel all around the city. Check out our cities served to see if we can help you.

Our Electricians Serve Los Angeles and the Following Areas:
Agoura Hills
Alhambra
Altadena
Arcadia
Arleta
Atwater Village
Azusa
Baldwin Park
Bel Air
Beverly Hills
Boyle Heights
Bradbury
Brentwood
Burbank
Calabasas
Canoga Park
Canyon Country
Castaic
Century City
Chatsworth
City of Industry
Covina
Culver City
Duarte
Eagle Rock
El Monte
El Segundo
Encino
Glendora
Hancock Park
Hawthorne
Hermosa Beach
Highland Park
Hollywood
Inglewood
Irwindale
Koreatown
La Canada Flintridge
La Crescenta
Ladera Heights
Lawndale
Lennox
Lincoln Heights
Los Angeles
Los Feliz
Malibu
Manhattan Beach
Marina del Rey
Mission Hills
Monrovia
Monterey Park
Montrose
Moorpark
Morningside Park
Mount Washington
Mount Wilson
Newbury Park
Newhall
North Hills
North Hollywood
Northridge
Oak Park
Pacific Palisades
Pacoima
Panorama City
Pasadena
Playa Del Rey
Redondo Beach
Reseda
Rosemead
San Fernando
San Gabriel
San Marino
Santa Clarita
Santa Monica
Shadow Hills
Sherman Oaks
Sierra Madre
Silver Lake
Simi Valley
South El Monte
South Pasadena
Stevenson Ranch
Studio City
Sun Valley
Sunland
Sylmar
Tarzana
Temple City
Thousand Oaks
Toluca Lake
Topanga
Tujunga
Universal City
Valencia
Valley Village
Van Nuys
Venice
West Covina
West Hills
West Hollywood
West Los Angeles
Westlake Village
Windsor Hills
Winnetka
Woodland Hills
We stand behind our electrical work 100% from the simplest job to the most complex.
If you live in the Los Angeles area and are looking for proficient, understanding and honest electrical experts, we hope you will consider using The Electric Connection of Los Angeles for your electrical work. Whether it's for a new installation of electrical equipment, or repair of any part of your existing electrical system, we honestly feel that we can provide you with electrical services unparalleled by any other Los Angeles electrical contractors.