Watch What Our Customers Have To Say About Our Work
Los Angeles Cloth Insulated – Wiring Replacement
Cloth insulated wire is a danger that many homeowners are not aware of. Homes that were built before 1950 were likely built with cloth insulated wiring. The wiring isn't obvious, because it is hidden behind the walls. So, how do you know if your home has cloth wiring? Open your breaker panel and compare it to the picture here. A thin cloth material wrapped around wiring is the easiest indicator.
Cloth Insulated – Wiring Replacement FAQs
What is cloth-wrapped wiring?
Why is cloth wiring dangerous?
Is the wiring in my house safe?
Why is cloth wiring dangerous?
Cloth-wrapped wiring is a very outdated style of wiring. This type of wiring is found in homes built before 1960. With cloth-insulted wiring there is copper that is covered in cotton or rayon with either paper or rubberized insulation.
Why is cloth wiring dangerous?
One of the major reasons cloth covered wiring isn't safe is due to the fact the cloth becomes brittle over time and falls off the wiring. This leaves the wiring exposed. If anybody happens to touch the bare wires, they risk being shocked. Bare wires that come into contact with each other can spark, resulting in a devastating house fire.
Another issue with many of the old-fashioned cloth insulated wiring systems is the fact they are not always grounded. Ungrounded systems can be dangerous. Grounding a system allows excess electrical charges to be sent into the ground instead of the wiring in your home. Devices like computers, refrigerators and any other appliances or entertainment systems may have their lives cut short by these electrical charges. A system that is properly grounded can help prevent electrical shock should there be some kind of accident involving an electrical appliance.
Your best bet is to upgrade your home's electrical wiring if it is currently cloth. A house rewire is your best option to protect your sensitive electronics, protect your family and reduce the risk of a home fire caused by faulty wiring. If you are unsure about the type of wiring your home has and your home was built before 1950, give The Electric Connection a call and schedule a free home safety inspection. We will be glad to help you with cloth insulated electrical wire replacement and cloth covered electrical wire replacement.
Is the wiring in my house safe?
The cloth on cloth covered wiring becomes brittle over time and may wear away. When this happens it becomes a potential shocking hazard. If you have cloth covered wiring in your home, your home wiring may not be safe!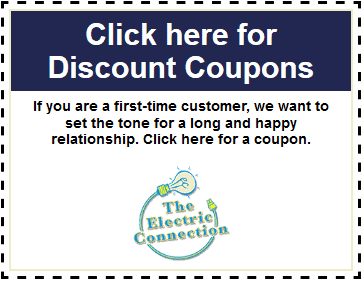 Cloth Insulated – Wiring Replacement Reviews
House Rewire Articles by Los Angeles Electrician