Are you looking for a job as an electrician in Los Angeles?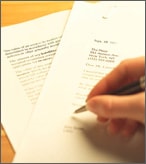 The Electric Connection works hard to provide our Los Angeles customers with excellent service and quality workmanship on every job we do. We are among the foremost Los Angeles electricians. We maintain a high customer satisfaction level which, in turn, results in a positive work environment and promotes continuous company growth and expansion. The Electric Connection is looking for honest, dynamic, customer-oriented individuals who would like to join our rapidly expanding team.
Below is a list of our current job opportunities for electricians in Los Angeles and surrounding communities:
JOURNEYMAN
Must have a minimum of four years of on-the-job experience and a comprehensive knowledge of your trade. Must own your own hand tools and have a clean DMV record, a positive attitude, and the abilities to be a self-starter.
HELPER
Must have a minimum of one year experience. Must have your own hand tools, a clean driving record, be able to learn, and have a positive "can do" attitude about working and rapidly acquiring new trade skills.
Enter your job experience information into the Comment section under the Contact Page or give us a call or fax us your resume at the number listed on the Contact Page.
Thanks,
The Electric Connection
Your Los Angeles Electrician