Electrician Reviews from Property Managers -- Los Angeles Electrician
If you own or manage apartments, offices, or mixed-use properties how can you tell whether your electrical contractor is treating you right? Based on over 35 years of electrical service in the L.A. area, we've found eight things that we can do to make your life as a property manager easier, eight ways to treat you right. Click here for a couple of reviews by property managers or call us if you wish to speak with some of our current property management clients about our work.
Eight Benefits That The Electric Connection Offers Property Managers
We are easy to reach. A live person always answers the phone during business hours. We give you an emergency number that you can call if there's an after-hours emergency.
If you have an urgent electrical situation, we handle it right away. Whether it's as simple as flipping on a circuit breaker or whether troubleshooting is needed to find where bare wires are touching. We are a 25-person company that has been doing

property management

work since 1979, so can send you experienced and knowledgeable electricians who will get the lights back on.
We quote you prices in advance of doing work. If you want something new installed, we give you a price up front in writing once our electrician has seen the job. New installations include, for example, a new light fixture, a rewire of an apartment, an

electrical panel upgrade

, or installing any other new electrical equipment.

If there's something broken, like an electrical outlet that no longer works, we charge per hour for troubleshooting. However, within about an hour, our electrician will either have fixed it or will have figured out the problem and will give you a written estimate for fixing it.

Our electricians have the judgment to give you accurate estimates. For example, the doorbell for one of your apartment units has broken. Even though door bells look small and simple, we know that, in this case, looks can be deceptive. Hunting for a short or loose wire somewhere in the walls could turn into a larger project. Our electricians have the judgment to realize this and give you an accurate estimate early on so that you can decide if you want to go ahead.
Our electricians act professionally with your tenants. Our electricians have a friendly, professional manner with tenants. They have the training to give information to tenants on a need-to-know basis and know what to say and what not. For example, they start with something along the lines of: "The management company asked us to come out right away so that we can get your power back on." They know not to mention to the tenants anything negative about the electrical in the unit and instead to let you know if they think something needs attention.
Our electricians make sure that you know when the job is done. When our electrician finishes, he checks that everything works, cleans up after himself, and if the tenants are home, lets them know that the job is done. He also tells you.
Our electricians keep you posted on the condition of the electrical in your units. Let's say that you asked us to add a circuit for an appliance. Our electrician adds the circuit, but also notices that a bedroom has no smoke detector. Our electrician will let you know without saying anything to the tenant that would obligate you to do electrical work. Our technicians will always keeps an eye out for you so that you're aware of electrical issues that he comes across.
Our office provides you with timely, accurate invoices. We send out invoices when expected with the detail needed to provide you with a clear accounting for the property owners. We understand that you need smooth and simple paperwork along with a smooth and complete electrical job. During business hours, our office manager is always available to answer any questions about billing.
Property Management FAQs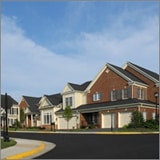 When can a handyman do your electrical work?
Who can help with apartment electrical problems?
What type of help can an electrical contractor offer to me as a property manager?
When can a handyman do your electrical work?
You don't need to pay electrician's rates every time a light bulb burns out or a dimmer needs replacement. A handyman can handle many simple electrical problems. The trick here is that he/she needs to have the basic electrical skills to get the job done and get it done safely. Even a simple job like replacing a dimmer or an electrical outlet, if done incorrectly, can result in an electrical fire or a shock to a tenant.
Electrical isn't like plumbing. With plumbing, if it works and doesn't leak, you're almost always good to go. With electrical, even a light fixture that works can conceal hazardous wiring in the walls. The handyman must know how to correctly and safely do routine electrical jobs and must also know his/her limits and when a licensed electrician should be called in.
Call us for a Free Over-the-Phone Estimate on quality work, honest and reasonable rates, and the eight benefits we offer managers and owners of apartments and commercial properties.
Who can help with apartment electrical problems?
The techinicians at The Electric Connection are trained professional able to provide expert electrical help and advice to property managers. A live person in the office is available to take your call Monday through Friday from 8am to 5pm.
What type of help can an electrical contractor offer to me as a property manager?
An electrical contractor can provide help with any electrical work you may need done from troubleshooting to renovations. We give you up front pricing so you know what you're getting into before the work is done. There are no surprises when you get the bill.