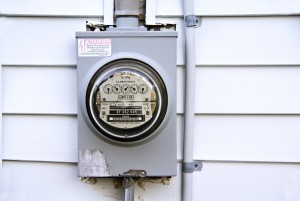 If you have ever visited a restaurant, hotel lobby or even your friend's home, you have probably noticed a ceiling fan quietly turning over head. You don't realize how popular ceiling fans are until you actually start to look and take notice. Once you do, you will discover they are everywhere! Why? Why are ceiling fans a standard piece of equipment in places where it tends to be warm, stuffy or maybe just high end? If you have been trying to figure out just why a ceiling fan is such a popular item, your electrician in Los Angeles is here to explain it. You can of course call The Electric Connection to ask more questions if you would like.
Some of the benefits of a ceiling fan are as follows;
Keeps the air in the room gently circulating which makes it feel fresher and smell better. No more stagnant air.
Can help circulate cool air around the room, reducing the need for air conditioning.
Can help push the warm air that hangs near the ceiling down into the room, which helps keep a room warm without turning up the furnace.
Ceiling fans are much more energy efficient than furnaces or air conditioners.
They are fairly easy to install and can be put up by a Los Angeles electrician very quickly.
Ceiling fans tend to include lights, which means you can have one fixture to provide lighting and comfort.
There are plenty of designs and styles of ceiling fans to choose from, which means you will always find one that is perfect for the décor in your room. There are different sizes of fans as well. You will want to talk about what size of fan you need for your room with your electrician. Los Angeles homeowners can rely on The Electric Connection to install the fan in a professional, timely manner once they have made their decision.