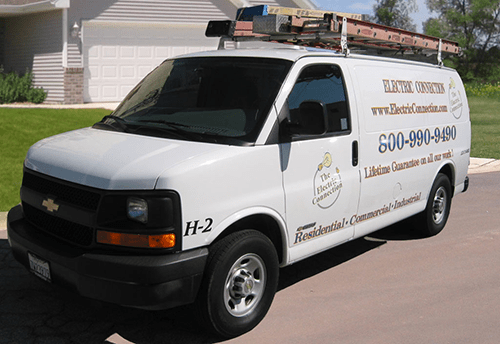 Brea, California is a city located in northern Orange County, with a rich history that dates back to the early 1800s. Originally inhabited by Native American tribes, the area was later explored by Spanish missionaries and soldiers. In the 1860s, the Brea area was known for its oil wells and became a major producer of crude oil until the 1950s. The city continued to grow and develop in the following years, with the opening of the Brea Mall in 1977 and the expansion of its residential and commercial areas. Today, Brea is known for its vibrant community, thriving economy, and quality of life.
When hiring an electrician in Brea, it is important to prioritize finding a qualified and reliable professional who can ensure the safety of your property and loved ones. The Electric Connection is a standout company with top electricians that meet these requirements. Their qualities set them apart from the competition.
Firstly, it is crucial to choose electricians who are licensed and accredited for your electrical needs, which guarantees their competency and trustworthiness. The Electric Connection holds these certifications and has been serving the Brea area for over 40 years.
Secondly, qualified electricians have a combination of education and experience that assures their expertise in performing electrical work. The Electric Connection's electricians have acquired the necessary skills to provide high-quality service, which has allowed them to serve Brea for decades.
Thirdly, pricing is a major challenge in hiring services, but a professional and reputable company will always provide fair and transparent quotes. The Electric Connection offers professional pricing and is happy to discuss pricing for your next project.
Fourthly, referrals and references provide confidence in the quality of an electrical contractor. The Electric Connection proudly displays reviews on their website and has hundreds of positive reviews on external sites like Google, Yelp, and Angie's List.
Finally, communication is key when working with an electrician, and honesty is essential. A professional technician from The Electric Connection will offer clear communication and provide a warranty or guarantee for their service, securing your peace of mind.
The Electric Connection is a reputable and professional electrical company based in Los Angeles. They have been providing top-quality electrical services to the Los Angeles area for over 40 years. The company is well-known for its reliable, experienced, and qualified electricians, who are licensed and accredited to perform any electrical service needed. The Electric Connection prides itself on offering honest and clear communication to its clients, with a focus on providing quality pricing and relevant referrals.
---
A Handy-Dandy Guide to Brea