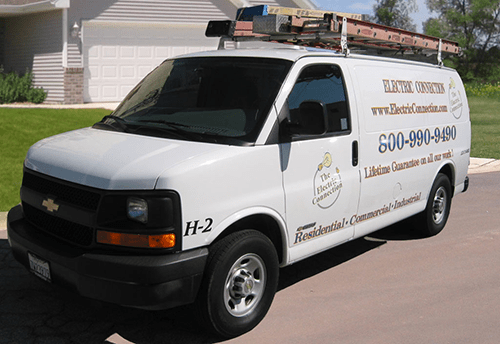 When it comes to electrical work, it's essential to hire the best electrician for the job to ensure your safety and the safety of your property. Poorly done electrical work can quickly become a health and electrical hazard that put lives and property in danger. In Costa Mesa, The Electric Connection stands out as the best company for qualified and top electricians. Let's take a closer look at the qualities that make The Electric Connection stand out above the rest.
License and Accreditation
It's vital to choose electricians that are licensed and accredited for your electrical needs. This helps you know that the company and electricians are trustworthy and capable of performing the service needed. Licenses often have to be renewed, so it's important to ask for these certifications when looking for the best electricians in Costa Mesa. The Electric Connection provides all of their information on their website, so you can easily confirm their licensing and accreditation.
Qualified and Reliable
Qualified electricians have a combination of schooling and job skills that ensure they know exactly what they are doing at all times. They can get better through training and experience, so it's beneficial to look for an electrical contractor that has been in business for a good number of years. The Electric Connection has been proudly serving the Costa Mesa area for over 40 years, making them a reliable and trustworthy choice.
Quality Pricing
Pricing is often a major challenge in hiring services, and as a client, you would likely prefer a fair cost with no hidden charges. Unfortunately, searching through the saturated electrical industry for a fair cost with electricians can lead to the wrong choices. A professional and reputable electrical company will always provide professionally priced quotes. The Electric Connection is happy to discuss your next project's pricing and provide you with a quote that you can rely on.
Relevant Referrals
Referrals and references give you the confidence you need to expect good services from an electrical contractor. A reputable company should have relevant referrals and no problem displaying them on a website or sharing them with you for confirmation. The Electric Connection is proud to display their reviews on their website, and they have hundreds of reviews on external sites such as Google, Yelp, and Angie's List.
Honest and Clear Communication
Hiring a dishonest electrician can be a stressful situation, which is why it's essential to look for a professional technician that offers clear communication on what you need and how they can solve your problem. To secure your peace of mind, it's always a good idea to ask for a warranty or guarantee for the service. The Electric Connection is committed to honest and clear communication and providing you with the highest quality service.
In conclusion, when you need an electrician in Costa Mesa, The Electric Connection is the clear choice. They have the licenses, qualifications, reliability, fair pricing, and customer referrals that ensure you receive the best electrical services available.
---
A Handy-Dandy Guide to Costa Mesa