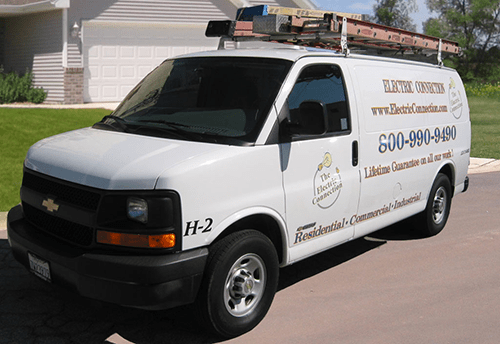 Finding a qualified and reliable electrician is essential for ensuring the safety of your home or business. Electrical hazards can quickly become life-threatening, making it crucial to choose an electrician with the necessary skills and expertise to handle the job. In Huntington Beach, The Electric Connection is known as the go-to company for top electricians. Below are some qualities that set them apart from the rest.
License and Accreditation
It is vital to choose electricians that are licensed and accredited for your electrical needs. This ensures that the company and electricians are trustworthy and capable of performing the service needed. When looking for the best electricians in Huntington Beach, ask for their certifications and licenses, which should be up-to-date. We have all our information available on our website.
Qualified and Reliable
Qualified electricians have the necessary combination of schooling and job skills that ensure they know what they are doing at all times. They can also improve their skills through training and experience, making it crucial to look for an electrical contractor that has been in business for a good number of years. The Electric Connection has been serving the Huntington Beach area for over 40 years.
Quality Pricing
Pricing is a major challenge for many when it comes to hiring services. As a client, you would prefer a one-off fair cost with no hidden charges. However, searching through the saturated electrical industry for a fair cost with electricians can lead to the wrong choices. A professional and reputable electrical company will always provide professionally priced quotes. The Electric Connection offers transparent pricing, and clients can call to discuss their project's pricing.
Relevant Referrals
Referrals and references give clients the confidence they need to expect good services from an electrical contractor. A reputable company should have relevant referrals and no problem displaying them on their website or sharing them for confirmation. The Electric Connection proudly displays their reviews on their website and has hundreds of reviews on external sites such as Google, Yelp, and Angie's List.
Honest and Clear Communication
Many homeowners have had the stressful experience of hiring a dishonest electrician. It is essential to look for a professional technician that offers clear communication on what you need and how they can solve your problem. To secure your peace of mind, ask for a warranty or guarantee for the service. The Electric Connection is known for their honest and clear communication and offers warranties on their services.
In conclusion, when choosing an electrician in Huntington Beach, it is important to prioritize safety and quality of service. The Electric Connection has a proven track record of providing top-notch service and expertise in the field, making them the best choice for electrical work in the area.
---