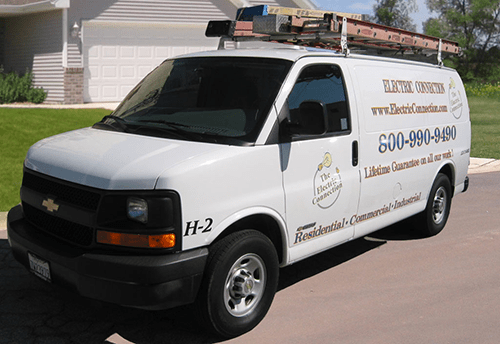 When it comes to hiring an electrician, the most important factor is finding the best professional for the job. Electrical work that is not done properly can quickly become a hazard to both people and property. In Orange, The Electric Connection is the standout company for top-notch and qualified electricians. Here are some of the qualities that set us apart from the competition.
License and Accreditation
It is essential to select licensed and accredited electricians for all your electrical needs. This guarantees that the company and electricians are reliable and competent to perform the required service. Make sure to ask for these certifications when searching for the best electricians in Orange. Our company's license information can be found on our website.
Qualified and Reliable
Qualified electricians possess both educational training and work experience, ensuring that they always know what they are doing. Electricians can further enhance their skills through training and experience. Thus, you should look for an electrical contractor that has been serving the Orange area for a considerable number of years. The Electric Connection has been proudly providing service for over 40 years.
Quality Pricing
Pricing is often a major challenge when it comes to hiring services. As a client, you would want a one-time, fair cost with no hidden charges. Unfortunately, searching through the saturated electrical industry for an electrician with fair pricing can lead to the wrong choices. A professional and reputable electrical company will always provide professionally priced quotes. Contact us to discuss your next project's pricing.
Relevant Referrals
Referrals and references instill the confidence you need to expect excellent service from an electrical contractor. A reputable company should provide such relevant referrals and be willing to display them on their website or share them with you for confirmation. The Electric Connection is proud to display our reviews on our website. We also have hundreds of reviews on external sites such as Google, Yelp, and Angie's List.
Honest and Clear Communication
Hiring a dishonest electrician can be a stressful experience for many homeowners. Look for a professional technician that offers clear communication on your needs and how they can resolve your problem. To ensure peace of mind, ask for a warranty or guarantee for the service. At The Electric Connection, we value honest and clear communication with our clients and offer warranties for our services.
---