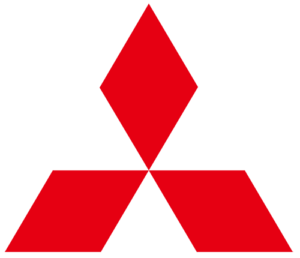 Over the last few decades, Mitsubishi has been one of the leaders in creating emissions-reducing technologies. Their electric and hybrid vehicles have been designed to preserve and sustain the envirnment. Recently, Mitsubishi has turned to focusing on plug-in hybrid technology. With the Outlander PHEV, they are beginning to push the boundaries of what is possible with electric hybrid vehicles.
The iMiEV was introduced in 2009 as the very first highway-capable electric vehicle. In 2012, it made it's debut in the US under the name Mitsubishi i. It was also named "Greenest Vehicle of the Year" by the American Council for an Energy Efficient Economy.
Since then, Mitsubishi has continued to grow with its technological advancements. In 2013, they released the first version of the Outlander PHEV and it won the RJC Technology of the Year Award and Car of the Year's Innovation Award in Japan. It also became the world's first plug-in hybrid SUV.
---
Mitsubishi and the Environment
Mitsubishi knows both sides of the story — vehicles are important for transportation but also have a major impact on our environment. Knowing the impact their products have, they promote environmental initiatives with an emphasis on climate change and energy issues.
Since 2009, the company has been working on decreasing energy consumption and reducing CO2 emissions. They put a great deal into recycling and resource conservation. In order to prevent environmental pollution, there is a continuation of the development of low-emission gas vehicles.
---
Mitsubishi Plug-in Hybrid Vehicles
Although different electric vehicles have been developed and released by Mitsubishi in the past, the Outlander PHEV is the only current plug-in hybrid vehicle available by the company today.
The 2022 Outlander PHEV boasts a 74 combined MPGe and has won a Motor Trend's 2021 IntelliChoice Smart Choice Award.
Mitsubishi Plug-in Hybrid Vehicles
Outlander Plug-In Hybrid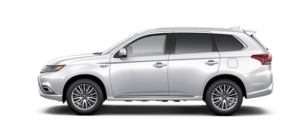 Plug-in Hybrid SUV
Super All-Wheel Control, Forward Collision Mitigation, Lane Departure Warning, Automatic High Beam Headlights
Models: SEL, LE, GT
Model
All-Electric Range
Total Range
Level 1 Charging Time (120V)
Level 2 Charging Time (240V)
Outlander Plug-In Hybrid
24-mile range
320-mile range
8 hours (full charge)
Est. 3 miles per hour
4 hours (full charge)
Est. 6 miles per hour *
---
EV Charger Installation for Mitsubishi Vehicles
When charging your Mitsubishi EV at home you have two options: Level 1 charging or Level 2 charging.
Level 1 charging will be plugging the standard charging cable into a normal 120V outlet. This is the slowest charge you can get — it will take about 8 hours to replenish the Outlander PHEV.
With Level 2 charging, you can charge your vehicle in about half the time. Our recommendation for a Level 2 charger is the ChargePoint Home Flex. This will get you a full charge in about 4 hours.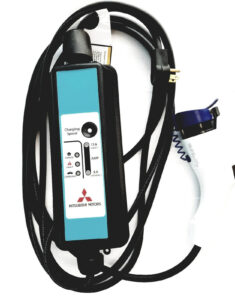 Level 1 Charging
This cord comes standard with the vehicle and can plug into any 120V/12A outlet.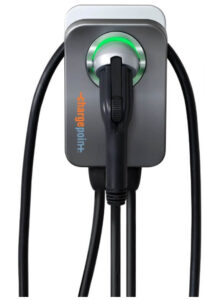 Level 2 Charging
This will require a professional installation done by a licensed electrician.
We are happy to provide you an estimate to install an EV charger for whichever Mitsubishi vehicle you have. Please visit this page to fill out a little bit of information on your home and vehicle. Shortly after you fill out the form, you will receive an automated email with an estimate. You can also call us at (818) 446-0888 to speak with someone on our Service Team.