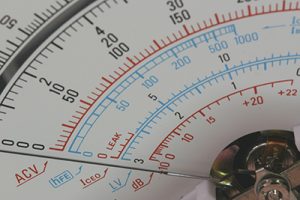 Having a ceiling fan in the bedroom or living room is a pretty common feature in many homes. The fans are far more energy efficient than an air conditioner and can help keep a room's temperature fairly comfortable in mild heat. Any movement of the air helps keep it feeling fresh in a space and the warm environment is much more tolerable. An electrician in Santa Monica is here to tell you it isn't just your living room and bedroom that could benefit from a ceiling fan. Your patio could as well. The team at The Electric Connection can get you all set up with an outdoor ceiling fan that makes sitting outside on a summer day much more tolerable.
An outdoor ceiling fan isn't quite as common as the ones you will find for inside the home, but they are available. The fans will need to be installed by an electrician. Santa Monica homeowners who have a deck or patio that is partially covered can take advantage of these awesome fans. The fans are specially designed to withstand the elements. The wiring and electrical components for the fan are housed inside protective plastic that keeps the fan from shorting out. The blades are made with a variety of materials that will keep them from rusting or rotting.
An outdoor fan has a number of benefits. You can enjoy a meal or a little relaxation on the patio without worrying about the stifling heat. A slight breeze can make it all better. The gentle breeze over the patio will also keep a lot of the irritating bugs like flies, mosquitoes and bees at bay explains a Santa Monica electrician. This will make your outdoor dining experience that much better. Give The Electric Connection a call today if you would like to learn more about outdoor ceiling fans or would like to have one installed.