The Electric Connection has years of experience installing Tesla electric vehicle chargers for your home or business. We're Certified Tesla Installers and proud to be one of the top Tesla installers in the Los Angeles area. If you're in need of an EV charger installation, we're here to help! Give us a call or send us an email and we'll be happy to give you a price estimate on your installation.
Watch What Our Customers Have To Say About Our Work
EV Tesla Reviews - The Electric Connection - Los Angeles Electrician
---
Four ways to power your Tesla at home
120 Volt, 15 Amp Receptacle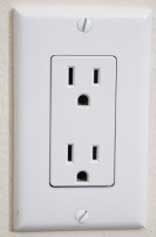 This is the kind of receptacle found in your residence. It's used for almost all home electrical devices such as table lamps, blow dryers, vacuums, refrigerators, toasters, TVs, computers, and pretty much everything else that is energized with standard 120 Volt power.
Number of driving miles per hour of charging time: About 3 – 4 miles
220 Volt, 30 Amp Receptacle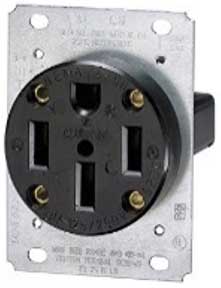 This is a step up from a standard 120 Volt receptacle. It is energized with a 220 Volt circuit breaker in your electrical panel and will charge your Tesla about 4 times faster than a standard receptacles found in you residence.
Number of driving miles per hour of charging time: 14 – 17 miles
220 Volt, 50 Amp Receptacle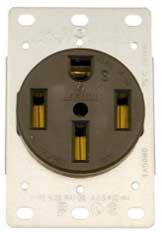 This is a Nema 14-50 receptacle. It looks a lot like the 30 Amp receptacle, but it is about 50% more powerful and is the power choice of most Tesla car owners.
Number of driving miles per hour of charging time: 20 – 30 miles
Tesla Cables and Adapters

All of these parts come with your car. They allow you to charge your car using any of the charging options listed above.
Tesla Wall Connector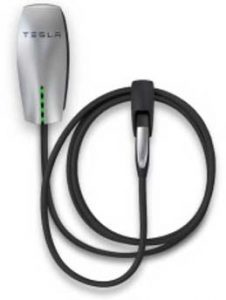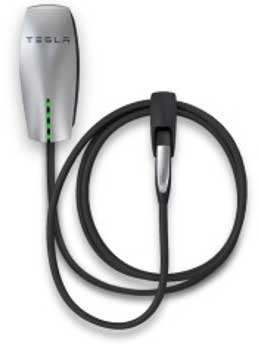 The Wall Connector does not come as part of your car purchase. You must purchase this item separately and it's a good idea before purchasing to check with a Tesla certified electrician to make sure your home has enough power available to support this charger.
Number of driving miles per hour of charging for long range vehicles (at 60 amps):
Model X: 30 miles
Model S: 34 miles
Model 3: 44 miles
Model Y: 42 miles
Mid-range Model 3 vehicles will give you a maximum of up to 30 miles of driving per hour of charging regardless of what amperage you install at.
---
Electrical Panel Needs for Tesla Charging
Tesla has said that the third generation Tesla Wall Connector has been designed for an easy installation. However, it is important to remember that your electrical system must be up to take on the new load. Installing a Tesla Wall Connector with a 100 amp electrical panel is definitely possible, if you have enough space. The best way to find out if your electrical panel is up to the challenge is to give a professional Tesla certified electrician a call. The Electric Connection is at the top of Tesla's list when it comes to new installations. Feel free to give us a call for more information.
---
The Installation Process
We install power for Tesla car chargers on a daily basis, and would love to install yours! Here's how the installation process works:
Call us at 818-446-0888 or fill out the form on this page.
We'll give you an estimate on what your job will cost. We have a formula to determine the price of each job. It takes into account the type of electrical panel you have, the size of wire needed and the distance from the electrical panel to the location where you will charge your car.
After we give you a price estimate, if you want us to do the work we'll come out to your home, go over the aesthetics of the job and measure the lineal footage from the panel to your car charging location, and give you an exact price in writing.
If you agree, we do the job right then and there.
Our price will almost always match the original estimate we gave you, but If for some unforeseen reason the job is more difficult than expected and more money than you're comfortable spending at that moment… No problem! We will move on to the next job and not charge you for the estimate.
---
*** By clicking "Submit" I agree to receive future information via email from The Electric Connection ***
We respect your privacy. The information you provide on this form will be used only by The Electric Connection to send you information about our company and services. We will never share, sell or distribute your information with a third party and you can unsubscribe at anytime. View our Privacy Policy.

Thanks for contacting us regarding your Tesla charging installation!