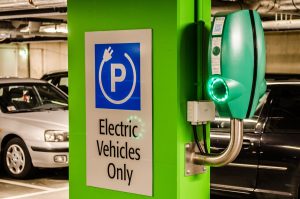 Electric cars are becoming more common as more makes and models become available and people recognize the many benefits to owning and driving an electric car. If you have already purchased your first electric car, you may have discovered that keeping the thing charged isn't always easy. While there are more charging stations around the city than there were a few years ago, it can still be difficult to find an open station. You can choose to have a fast electric car charging station installed at your own home by an electrician. Beverly Hills electric car owners won't have to worry about waiting in line or relying on gas when the car isn't charged. Just call The Electric Connection!
A fast charging system is an investment that will pay off. You will use less fuel and rely more on the car's electric capability when your car is fully charged when you set out for the day. An electrician in Beverly Hills will need to install a new breaker and an outlet to run the charging station. Unlike the trickle chargers that accompany your electric car at purchase, the fast charging stations get your car to a full charge in eight hours or less. Those trickle chargers can take a full twenty-four hours, which just isn't feasible for a busy life.
You will discover how freeing it is to avoid the pump and rely more on the electrical option of your car once you have your new charging station. These stations will require a 240-volt outlet, which is likely not something you already have. This is why you will need a Beverly Hills electrician. Give The Electric Connection a call today and schedule your new outlet so you can use your new fast charging station.