Since 1979, The Electric Connection has attended to the electrical needs of businesses and homeowners alike in Covina. Twenty-five employees strong, we've built a workforce of highly experienced, certified electricians to serve those needs. There are lots of electricians in Covina, but The Electric Connection goes the extra mile to treat our customers the way we would want to be treated: doing superior work for sensible prices.
---
We are your Covina electricians for residential, commercial and industrial electrical contracting service. As a licensed electrical contractor in the Covina area, The Electric Connection is an expert in a variety of electrical services offering you the very best in customer service and satisfaction. We are proud to be apart of the Covina community and honored to be able to continue the wonderful relationships and friendships we have built over the many years. Please come back and visit this web page; we are in the process of up dating our Covina Handy Guide.
---
Electrical Services in Covina
At night, looking down on L.A. from Griffith Observatory, you can see lines of lights streaming in all directions. Electrical service provided by Covina electricians like us, The Electric Connection, help to keep these lights burning.
If you are looking for an electrician in Covina, check us out. We are fully licensed electricians and offer a complete range of Electrical Services. Whether you need electrical troubleshooting or a complete house rewire, give us a call.
---
Covina Map
---
Recent Blog Posts
4 Dangerous Electrical Problems by Electrician in Glendale
-
You have probably been going through life completely unaware of some very serious electric safety problems. We don't always stop to read the fine print or think twice about plugging something in. Unfortunately, there are some habits that could be putting you, your family and your home at serious risk of an electrical fire or […]
Glendale Electrician Explains – What Exactly Is a Standby Generator?
-
The majority of all homes and businesses get their electricity from the local electric grid. Although this is very convenient, it can be a burden whenever there are issues that cause either a short-term or long-term outage. Extreme weather, for example, can leave your home without power for days or even weeks. While this is […]
Home Security Enhanced with Security Lighting by Glendale Electrician
-
As safe as we may feel in our own homes, it doesn't hurt to add an extra layer of safety and security. Security lights can go a long way to making your home a little safer. Well-lit homes are deterrents against crime. Perpetrators are less likely to lurk in landscapes that are bright with no […]
---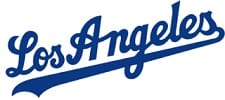 A Handy-Dandy Guide to Covina
---