Since 1979, The Electric Connection has attended to the electrical needs of businesses and homeowners alike in Los Angeles. Twenty-five employees strong, we've built a workforce of highly experienced, certified electricians to serve those needs. There are lots of electricians in Los Angeles, but The Electric Connection goes the extra mile to treat our customers the way we would want to be treated: doing superior work for sensible prices.
---
A+ Rated Electrician in Los Angeles
We are your Los Angeles electricians for residential, commercial and industrial electrical contracting service. As a licensed electrical contractor in the Los Angeles area, The Electric Connection is an expert in a variety of electrical services offering you the very best in customer service and satisfaction. We are proud to be apart of the Los Angeles community and honored to be able to continue the wonderful relationships and friendships we have built over the many years. Please come back and visit this web page; we are in the process of up dating our Los Angeles Handy Guide.
---
Electrical Services in Los Angeles
At night, looking down on L.A. from Griffith Observatory, you can see lines of lights streaming in all directions. Electrical service provided by Los Angeles electricians like us, The Electric Connection, help to keep these lights burning.
If you are looking for an electrician in Los Angeles, check us out. We are fully licensed electricians and offer a complete range of Electrical Services. Whether you need electrical troubleshooting or a complete house rewire, give us a call.
---
Los Angeles Map
---
Recent Blog Posts
When You Need to Call an Electrician
-
If you are sick, you call a doctor. If you air conditioner stops working, you call an HVAC repairman. We are fortunate to live in a world where we are only a phone call away from help. We are not expected to fix things ourselves. In fact, the economy relies on us calling in professionals […]
Replacing Dangerous Wiring by Glendale Electrician
-
One of the biggest fears a homeowner can have is the thought of losing their house to a fire. Home fires are far too common. All it takes is a small mistake or a little accident to create a horribly devastating fire that destroys all of the world possessions a family owns. One of the […]
Electrician in Los Angele Explains: Amps and Volts – What's The Difference?
-
Whenever looking at electrical devices or equipment, many people are confused by the difference between amps and volts, making it difficult for them to understand the purpose of each. By learning what each of these important electrical terms means, you can better use your electrical devices in a safe manner, which will help you avoid […]
---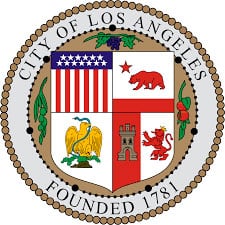 A Handy-Dandy Guide to Los Angeles
---