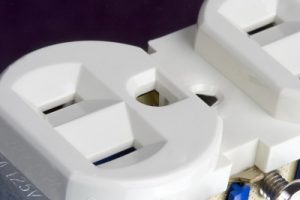 Keeping your home safe is a top priority. Locking your doors, taking care of tripping hazards and making sure there are no obvious areas that could be a danger to you and the people visiting your home is real concern. Sometimes, you can't find every single, little hazard. This is why it is always a good idea to have an electrical safety inspection by a qualified electrician. Glendale homeowners can count on the team at The Electric Connection to complete the inspection and give them a detailed list of things that could be a problem.
Some of the biggest hazards are not always obvious. In many cases, an alert homeowner can identify electrical problems and call an electrician in Glendale to take care of it before it becomes a much bigger concern.
1. Electrical outlets that have black marks or don't always work are telltale signs. Check the outlets in the bathroom and kitchen area. If they are not the GFCI outlets, you can help prevent electric shock by having the old outlets upgraded to the GFCI outlets.
2. Having an electrical inspection completed can identify problems within the breaker panel. This give a Glendale electrician the chance to peek inside and see what kind of wiring there may be throughout the house. It also reveals how much room is in the electric panel in case you need to add additional breakers to accommodate for those that may be overloaded.
3. Breakers that are constantly tripping should absolutely be checked out by a professional. As mentioned in number two, adding another breaker or two to the panel can help alleviate overloading a breaker.
These are some of the most common signs of electrical hazards that you can easily take care of. Give The Electric Connection a call today and have your home inspected to make those safety upgrades.