Since 1979, The Electric Connection has attended to the electrical needs of businesses and homeowners alike in Moorpark. Twenty-five employees strong, we've built a workforce of highly experienced, certified electricians to serve those needs. There are lots of electricians in Moorpark, but The Electric Connection goes the extra mile to treat our customers the way we would want to be treated: doing superior work for sensible prices.
[divider]
We are your Moorpark electricians for residential, commercial and industrial electrical contracting service. As a licensed electrical contractor in the Moorpark area, The Electric Connection is an expert in a variety of electrical services offering you the very best in customer service and satisfaction. We are proud to be apart of the Moorpark community and honored to be able to continue the wonderful relationships and friendships we have built over the many years. Please come back and visit this web page; we are in the process of up dating our Moorpark Handy Guide.
[divider]
Electrical Services in Moorpark
At night, looking down on L.A. from Griffith Observatory, you can see lines of lights streaming in all directions. Electrical service provided by Moorpark electricians like us, The Electric Connection, help to keep these lights burning.
If you are looking for an electrician in Moorpark, check us out. We are fully licensed electricians and offer a complete range of Electrical Services. Whether you need electrical troubleshooting or a complete house rewire, give us a call.
[divider]
Moorpark Map
[divider]
Recent Blog Posts
Update Your Old Chandelier with Santa Monica Electrician
-
Have you thought about dressing up your house so to speak? A fresh coat of paint, a new piece of art on the wall or even a new plant or sofa can help add a little life to a room. It is exciting to walk into a room that has a new look. You don't […]
How to Save Money on Your Los Angeles Electric Bill
-
Living in the bustling city of Los Angeles can be exciting. It's a city with everything from being able to chase your dreams to the lazy days you are just looking to have fun. It's almost possible to forget the high costs of living that comes with all the benefits. Homes in Los Angeles pay […]
What is involved in a House Rewire?
-
Rewiring is one of the most difficult, messy, and disruptive maintenance projects you can perform in the home. It is equally time-consuming and costly but very necessary. The lifespan of the electrical installation in a home is usually 25 years. However, this duration can vary depending on use. The electrical system will have to be […]
[divider]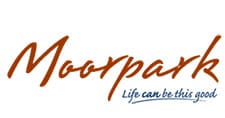 A Handy-Dandy Guide to Moorpark
[divider]