Since 1979, The Electric Connection has attended to the electrical needs of businesses and homeowners alike in Sierra Madre. Twenty-five employees strong, we've built a workforce of highly experienced, certified electricians to serve those needs. There are lots of electricians in Sierra Madre, but The Electric Connection goes the extra mile to treat our customers the way we would want to be treated: doing superior work for sensible prices.
[divider]
A+ Rated Electrician in Sierra Madre
We are your Sierra Madre electricians for residential, commercial and industrial electrical contracting service. As a licensed electrical contractor in the Sierra Madre area, The Electric Connection is an expert in a variety of electrical services offering you the very best in customer service and satisfaction. We are proud to be apart of the Sierra Madre community and honored to be able to continue the wonderful relationships and friendships we have built over the many years. Please come back and visit this web page; we are in the process of up dating our Sierra Madre Handy Guide.
[divider]
Electrical Services in Sierra Madre
At night, looking down on L.A. from Griffith Observatory, you can see lines of lights streaming in all directions. Electrical service provided by Sierra Madre electricians like us, The Electric Connection, help to keep these lights burning.
If you are looking for an electrician in Sierra Madre, check us out. We are fully licensed electricians and offer a complete range of Electrical Services. Whether you need electrical troubleshooting or a complete house rewire, give us a call.
[divider]
Sierra Madre Map
[divider]
Recent Blog Posts
Santa Monica Electrician Specializes in Rewiring Older Homes
-
As a California homeowner, you know that this is not the best time to put your house on the market, which may be why so many people are opting to upgrade their existing homes instead of seeking a replacement. One of the improvements you should consider is an electrical make over. Electrical wiring can suffer […]
Los Angeles Electrician – California Breaks Solar Energy Record in March
-
Solar energy generation has been growing by leaps and bounds in recent years. One Thursday in March, 2013 a major mark was hit. California surpassed the 1500 megawatt mark for the first time. This is a major accomplishment. While the concept of 1500 megawatts may not mean much to many people, that is enough power […]
Gorgeous Outdoor Kitchens with Burbank Electrician
-
With summer just around the corner, it is time to start thinking about those weekend barbecues and all the outdoor entertaining you will want to do. Outdoor cooking is a tradition we love and cherish. It is something we will remember fondly for years to come. There is just something exciting and relaxing about eating […]
[divider]
Recent News
No items, feed is empty.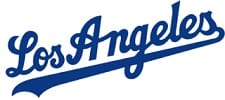 A Handy-Dandy Guide to Sierra Madre
[divider]