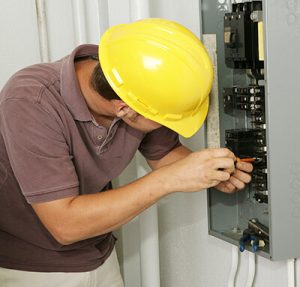 A tripping breaker can be a little annoying when you want to run the microwave the same you are running the dishwasher or the vacuum, but it could be a lot more than a simple annoyance. A breaker that trips regularly is tripping for a reason. It is something that deserves to be investigated more in depth by a trained electrician in Pasadena, like those at The Electric Connection.
There are plenty of reasons why a breaker will trip;
*Overloaded circuit is the most common cause. A circuit becomes overloaded when you try to draw too much electricity from the circuit. Most breakers tend to be about 20 amps. When you use several appliances at the same time, you will exceed that amperage and cause the breaker to overload and shut down explains a Pasadena electrician.
*A short is another reason. This is a serious hazard and anything that is plugged in should be immediately unplugged. A short generally occurs when the cord of the appliance that is plugged in is damaged in some way. A short can also happen if the circuit is interrupted due to water coming into contact with the appliance.
*A weak breaker can also trip for no real reason. If a breaker trips even when there is nothing in use or a single, low-amp appliance, it is a sign the breaker is weak.
If you have a breaker that is weak, it should be replaced by an electrician. Pasadena homeowners who have an electric panel with breakers that are more than 15 years old may notice this is an issue. The best option is to have a professional inspect the panel and the troublesome breakers. From there, you will learn whether or not you need to replace the breakers. If you have any questions about a problem breaker you have, give The Electric Connection a call today.