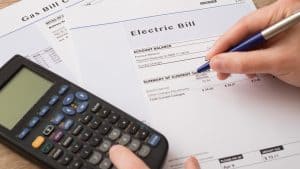 The crazy amounts of money most families spend on their monthly electric bills is a problem most households are wondering how to counter. From air conditioners to water heaters almost every equipment in our homes today use electricity. Because of this, the secret to making your electric bills affordable is through ensuring the appliances in your home are not overusing the power.
You have to ensure you are using energy-saving types of equipment. Second, ensure they are correctly utilized to make sure they do not misuse the energy. A faulty outlet can affect the amount of energy being used. The following are ways you can apply in your home to help you save on your electric bill.
Efficiently Insulate Your Home

You might be wondering why your house quickly loses heat even when the air conditioner is on. This is because the heat generated rises and promptly leaves your home through the various spaces present on the structure. To prevent this from happening, you must ensure your house is correctly insulated, preventing the heat from escaping.

Without insulation, you will incur extra costs on your electric bill. The air conditioner will have to be working the entire time to ensure the temperature in your home is to your required standard. For proper insulation, you can add items such as fiberglass to your home to prevent heat from escaping. Adding such material will add value to your home while still reducing your electric bill.

You can also do weather-stripping- which involves sealing operational elements such as windows and doors. Another method you can resort to using is caulking. It involves filling of cracks and opening in between the components in your home.

Use Energy Saving Appliances

Using energy-saving types of equipment in your home can also help you save on your electricity bill. For example, take into consideration the old models of appliances, they use considerable large amounts of energy compared to the modern types of equipment. Because of this, if in your home you are still using some of these old types of equipment, then it is time you get yourself the modern ones.

Make sure every equipment in your house saves you energy. From the refrigerator to the water heater ensure they all help you conserve energy. Energy star appliances might be expensive if you compare their prices to other normal appliances, but the amount of money they will help you save will make buying the seem like the best decision you ever made.

Utilize a Programmable Thermostat

By using a programmable thermostat, you will likely save ten percent of your electric bills. How is this possible? A programmable thermostat prevents your home from losing heat or the cooling effect during seasons with extreme temperatures such as winter and summer. It achieves this by ensuring the temperature is high or low in your home during periods when no one is affected by such a change, for example, when everyone is at work.

For instance, during the winter season, you can set your thermostat to allow the temperature in your home to rise when everyone is at work. You can then set it to turn on the air conditioner just minutes before the time you usually arrive back from work. This way, you will come back home to a conducive environment. The reduced cooling effect during the day will ensure you save a substantial amount of energy, hence reducing your electric bill.

By frequently turning your programmable thermostat down during winter and up during the summer, you will be able to conserve energy. If you compare the amount of money you will spend when installing a programmable thermostat and the amount you will save, it is a worthy investment.

Use cold Water for Laundry

You can save a substantial amount of money on electric bills if you decide to do your laundry using cold water.  This is possible because ninety percent of the energy your washing machine uses is for the heating of water. Consider the number of times everyone in your family does their laundry monthly if you all decided to switch to using cold water, then you will significantly reduce your electric bills.
Final Thought
With regards to saving money on your electric bills, recognize the things in your home that utilize a substantial amount of energy. Items such as washing machines, water heaters, air conditioners, and dishwashers are some of the appliances that use up a lot of energy.
Make sure the models you are using are energy efficient to ensure they do not hike up your electric bill. With your air conditioner, the more you turn the temperature up during the hot seasons, and lower it during the cold seasons, the more you will save in electric bills. The above are ways that will ensure you do not overspend on your electric bills.