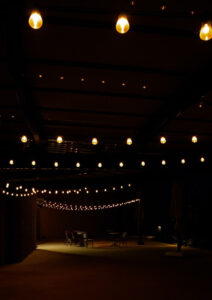 Finding the right lights for your porches isn't as easy as you think it is. Most homeowners find it quite challenging. This is probably because aside from just picking out the lights and knowing where to put them, you also have to figure out why you'd want to have lighting and what atmosphere you'd like to create as well as find the right fixtures, the colors, and knowing porch light safety. It may sound like a lot and without the proper guidance, it is a lot to take on. So here's a list of all the things you need to figure out before you install lights on your outside porch.
The Why?
It's as simple as it sounds. Installing porch lights can instantly transform your porch. However, installing the wrong porch lights may not give you the transformation you'd like. If you'd want lights so you could have a nice, quiet time alone or with a loved one, then you'd have to pick lights that suit that purpose. If you need lights for security reasons, then you'd have to go for lights that are a lot brighter as well. Having this in mind makes the selection a lot easier. Remember that going for lights that'd enhance your security doesn't completely remove the chances of burglaries. You'd have to learn some common porch light safety rules as well.
The Where?
Now that you've figured out why you'd like your lights based on the purpose they'd serve, you have to identify where you'd want them as well. The different placements give off a different feel so be sure your placements align with the mood you're going for. You could place your porch lights on either the side or overhead. Be sure to take proper measurements when buying new lighting. Ensure you enlist the help of a professional when installing or changing new lighting.
The What?
Choosing the right materials is an essential part of the process. You have to get the right lighting fixtures, lights, and colors of bulbs. Getting light fixtures that match the existing colors and patterns in your home won't be a bad idea. It'll make your house look more aesthetically pleasing. Following the purpose you'd like to achieve, it would be wise to get colors that highlight it. Bulb colors also have a deeper meaning than you think so be sure to research what the colors you'd like would purchase mean.
There are also different varieties of porch lights. The flush and semi-flush offer better coverage for large porches. The powerful lights are more decorative as you can choose to style them however you want. They're also not too bright and a perfect fit if you'd rather want your porches to have a more calming aura. They're not good as security lights so you may want to look into other options if you're more safety conscious. No matter the lighting and the fixtures you'd be getting, ensure to hire the services of a professional electrician.