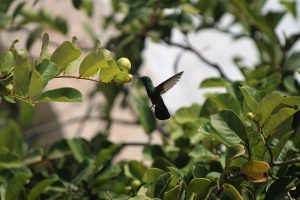 Electrical hums and buzzes are quite common in the home. The annoying thing about these sounds is that they can be hard to locate and most times they indicate more serious electrical problems.
Before diving into the causes of electrical hum and how to fix it, here are some tips to help you identify the source of the hum.
Start by shutting off all the circuit breakers in your home. When you do this an electrical hum should stop, but if the sound continues, it means it has nothing to do with your electrical components. To identify the source of the electrical humming sound, turn the circuit breakers back on one at a time. When you hear it, check all the outlets or appliances connected to that particular circuit breaker.
You can opt for using a cheap stethoscope from the drugstore. This works better if you suspect that the hum is coming from an outlet or within the walls. Use the stethoscope to listen through surfaces.
If you can get your hands on a good ear trumpet, then you can save yourself a lot of stress. Ear trumpets were once a popular tool used by those with hearing impairment. It gives your sharper hearing. Put the smaller end on your ear and guide yourself around suspected areas until you find the culprit. If you can't get the real thing, improvise with a funnel, or a rolled piece of paper.
Causes, Sources, and Solutions for an Electrical Hum
Lights and other fixtures
Lights on dimmers are common sources of annoying humming or buzzing sounds. This happens because some dimmers do not actually dim the light they just switch the light off and on at a rate too fast for your eyes to see. This constant cycle leads to a humming sound. The solution is to switch to rough service bulbs or LED lights.

Fluorescent light fixtures may also make a humming sound and replacing them with a different type of fixture can solve the problem.

Mains hum
A mains hum is a term used to describe the audible sound of alternating current. It is common in appliances with motors and occurs when these motors switch on and off. A mains hum is usually harmless but if it gets louder than normal, consider inspecting the appliance.
Circuit breakers
A circuit breaker can trip when overloaded or when there is an unusual surge or demand for electrical power. Sometimes this can lead to a humming sound from the breaker box, which indicates that a circuit is overloaded. This issue can only be addressed by an electrician.
Wiring and outlets
If you notice the sound is coming from the electrical wiring or an outlet, it could mean improperly grounded wiring or the wiring is producing more volts than it can carry. Both situations are dangerous and must be fixed by a professional electrician.