Since 1979, The Electric Connection has attended to the electrical needs of businesses and homeowners alike in Valley Village. Twenty-five employees strong, we've built a workforce of highly experienced, certified electricians to serve those needs. There are lots of electricians in Valley Village, but The Electric Connection goes the extra mile to treat our customers the way we would want to be treated: doing superior work for sensible prices.
---
A+ Rated Electrician in Valley Village
We are your Valley Village electricians for residential, commercial and industrial electrical contracting service. As a licensed electrical contractor in the Valley Village area, The Electric Connection is an expert in a variety of electrical services offering you the very best in customer service and satisfaction. We are proud to be apart of the Valley Village community and honored to be able to continue the wonderful relationships and friendships we have built over the many years. Please come back and visit this web page; we are in the process of up dating our Valley Village Handy Guide.
---
Electrical Services in Valley Village
At night, looking down on L.A. from Griffith Observatory, you can see lines of lights streaming in all directions. Electrical service provided by Valley Village electricians like us, The Electric Connection, help to keep these lights burning.
If you are looking for an electrician in Valley Village, check us out. We are fully licensed electricians and offer a complete range of Electrical Services. Whether you need electrical troubleshooting or a complete house rewire, give us a call.
---
Valley Village Map
---
Recent Blog Posts
Unpluggable Tesla Charger
-
Owning a Tesla is the dream and desire of many electric vehicle drivers. One can hardly blame them because Tesla vehicles never fail to redefine sleekness, efficiency, portability, and flexibility. Tesla electric vehicles are unique with several features specific to their brand. The manufacturers are constantly developing new ways to stand out and increase drivers' […]
Humming Noise from Electrical Panel
-
You are right to worry about suspicious buzzing or humming electrical noises around your home. Electrical systems are designed to work quietly, offering you power and efficiency with no hassle. Your electrical panel controls the power supply in your home while keeping you safe from electrical hazards. Hence, any annoying or worrying sounds from the […]
All About LED Lighting — Your Burbank Electrician Tells All
-
As lighting technology has advanced, one of the clear front-runners in long lasting, energy efficient lighting is the LED light. With uses ranging from interior lighting to landscape lighting, there are many reasons why you should switch your home lighting over to LED. Because LEDs are being manufactured in many of the same form factors […]
---
Recent News
Error: Feed has an error or is not valid.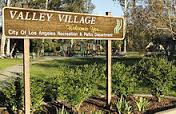 A Handy-Dandy Guide to Valley Village
---