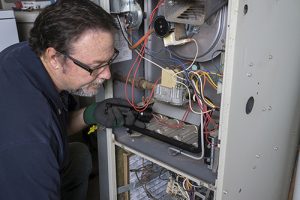 Every day we deal with little problems around the house that are relatively simple fixes. Squeaky hinges, loose stair boards or maybe a leaking faucet. These are all common problems that are a part of home ownership. Most home owners keep a small tool chest on hand to take care of these things on their own. Quick fixes that can be taken care of with very little money out of pocket. It is kind of exciting to be able to fix something on your own. It can leave you feeling very accomplished. However, there are some perceived small problems, like flickering lights or electrical outlets that aren't working correctly that should never be taken care on your own. These are big, dangerous problems in disguise. They should only be addressed by a trained electrician in Burbank. The Electric Connection has a group of individuals ready to inspect your home and determine exactly what the cause of your electrical problem is.
This is the key when it comes to diagnosing electrical issues. A Burbank electrician needs to inspect it and find the true problem instead of simply addressing the symptoms. Electrical wiring is no joke. It can be incredibly dangerous if not handled correctly. Even a relatively minor problem can turn into a serious situation. It only takes one spark to bring down your entire home.
If you are experiencing some odd symptoms with your home's electrical system call an electrician. Burbank homeowners will want to have anything out of the ordinary checked out immediately. A flickering light or outlet that doesn't work can be a sign of loose or damaged wiring that can create a serious fire hazard. The smell of burning wires is never to be ignored and is typically your first clue to a problem. Give The Electric Connection a call today if you have any electrical concerns.