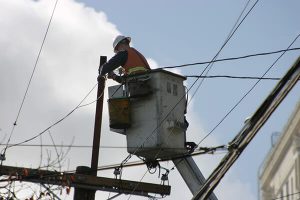 Power outages happen for one reason or another. It is part of life and thankfully, the outages are short and sweet and don't cause any real problems. With winter on the horizon and the possibility for some cooler weather and a few storms, it is always a good idea to be ready to deal with a power outage. Your electrician in Los Angeles has a few tips to help you prepare. You can call the team at The Electric Connection if you have any questions.
1. Have a minimum of two flashlights stored in a drawer or place that is easily accessed in the dark. It is better to have a flashlight for each member of the house to ensure you can move about freely. LEDs are best and will last much longer. Don't forget to store some extra batteries.
2. Have a portable charger charged and ready to use for your cell phone. These can give your phone several charges or fully charge several phones before needing to be recharged.
3. Keeping a box of emergency candles (these are actually labeled as such) and some matches or a lighter is also a good idea explains an electrician. Los Angeles homeowners should ensure candles are only used when natural gas is not in use.
4. Make sure you have a few extra blankets on hand to stay warm. Shutting the doors to rooms and having the family stay in one room is one way to stay warm if it happens to be cold out.
5. Having a portable generator on standby is a great option and can provide you with electricity while you ride out a power outage. These can be noisy, so you will need to ensure your neighborhood allows for them.
6. A standby generator installed by a Los Angeles electrician is another option. It is much quieter and can power the entire home for as long as you need.
Being prepared for a power outage ensures you aren't sitting in the dark while you wait for linemen to do their job. Give The Electric Connection a call today and learn more about generators.