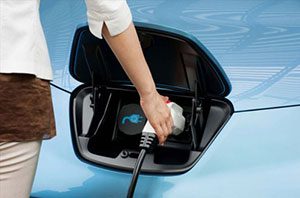 Imagine never having to go to the gas station again. While that may not happen just yet, you can certainly minimize the number of trips to the gas station to put fuel in your car if you have an electric car. However, some people who do have electric cars are finding they are looking for a station of another kind. An electric vehicle charging station. These stations are growing in popularity and are popping up all over, but it can still be a bit problematic for those that are on the go a lot. You need your own EV charging station install. Los Angeles homeowners who have an electric car and would prefer to charge it when they are at home and on their own time can give The Electric Connection a call.
The installation of an EV charging station can make your life a little easier. When you are at home, your car is charging. A charging station isn't the same as the standard plug in option that comes with all electric cars. The stations charge the car at a much faster rate, which makes them so desirable in a world where we are constantly on the go. You don't have to worry about leaving your car plugged in for a full 24 hours to get that full charge when you have your own charging station set up at your house.
The fast charging systems will need some electrical wiring, which is always best left to the professionals. You don't want to risk electrocution or accidentally frying your new charging system. You also run the risk of putting your home in jeopardy of a wire shorting out, which can cause an electrical fire. It is best to have a certified electrician install the necessary wiring and the dedicated circuit needed to run the charger. Give The Electric Connection a call today and schedule your electric car charging station installation.