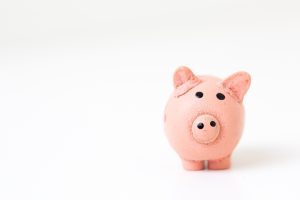 Regardless of your socio-economic class, every one of us could benefit from a little frugality in our lives. If you keep track of your spending and compare the figures over a long time, you find that you spend more on certain things you believed were cheap. In fact, according to the energy department, a regular family spends an average of $2,200 on utilities alone within a year.
At some point, you may have realized that you spend a lot on electricity. This can rack up a hefty bill and nobody wants that. We have put together some practical tips to help you save money on electric bills.
Get an energy audit
Before you dive into cutting down on this and that, it is relevant to assess the energy needs of your home. Several utility companies offer an energy audit for free so you can take advantage of them. The information will give insight on where to cut down your energy use.
A smart home saves energy
As professional electricians, we know that modern and smart homes have better chances of cutting down electricity bills. Smart homes come with several automated or programmable systems which make it easy to increase comfort levels and save on bills. You can turn off lights, heat, air, and more when you are not home or don't need them. This control can help save big on electricity bills and enjoy a safer, comfortable home.
Ceiling fans
Ceiling fans still work and are a great substitute for air conditioners. They help to circulate air around the home, and although they might not change room temperatures like air conditioners; they are great for lowering energy costs. An electrical technician at The Electric Connection can provide a ceiling fan installation service.
Replace light bulbs
Slowly replace the light bulbs in the home with energy saving, efficient LED lights. LED lights are uniquely designed lights that are affordable and capable of cutting energy use by 50%. Some home decorators dislike LED lights for their ugly bright coils, but in recent times, better-looking LED lights are being produced.
Install dimmer switches
An electrician can assist you with the installation of dimmer switches. A dimmer switch allows you to set the brightness of your home lights to your liking. Setting it on low when not in use or in the evenings helps you use less electrical energy.
Line dry your clothes
Saving involves sacrifice and compromise. In this case, line drying your clothes is not so tough. After using the washing machine, save on energy by line drying clothes outside (in your backyard) or in an airy place.
Carry out yearly HVAC maintenance
Lower the water heater temperature
Do laundry with cold water
Do home chores at night to avoid peak time billing during the day.
Unplug appliances when not in use
Use a programmable thermostat
Upgrade home appliances for better efficiency and energy saving.