Certified Electricians for Tesla Home Charger Installations
EV Tesla Reviews - The Electric Connection - Los Angeles Electrician
Electric vehicles are getting more and more common in the Los Angeles area – especially the well known Tesla.
How do you know if you're ready to own an electric vehicle? It's a big decision and it means finding a way to charge your vehicle in the most affordable and easy way.
Lucky for you, Tesla certified electricians exist to help with installing a Tesla charging station in your home.
---
Things To Consider When Installing a Tesla Wall Connector or NEMA Receptacle

Before you make the leap and purchase a new Tesla vehicle, you need to know what to expect when you get the car home and start the charging installation process.
Electrical Panel Upgrade
Be aware that you may need a panel upgrade or some panel work done. Not all jobs require panel work but if you have an older panel or are already using a large portion of your load, you may did some work done.
Charging Speeds
Think about how much you will drive your car and how far your commute is. This will help you determine what type of charging speed you will need. We discuss below the speeds for each type of installation.
Location of Charger
Obviously you will want to install your Tesla charger near where you are parking your vehicle. Keep in mind that we will have to get power from a electrical panel in your home. This is something you can discuss with our Service Team.
---
Our Tesla Charger Installation Process
Our team is currently installing multiple Tesla and other electric vehicle charging units and receptacles daily. While it's usually a simple job for our electricians to tackle, we know homeowners can stress over the installation process.
Purchasing a Tesla vehicle is a big commitment and installing a new device or receptacle in your home can be a daunting task. That's why we're here to help, every step of the way, from the moment you get your estimate — online or over the phone — to the installation itself and beyond.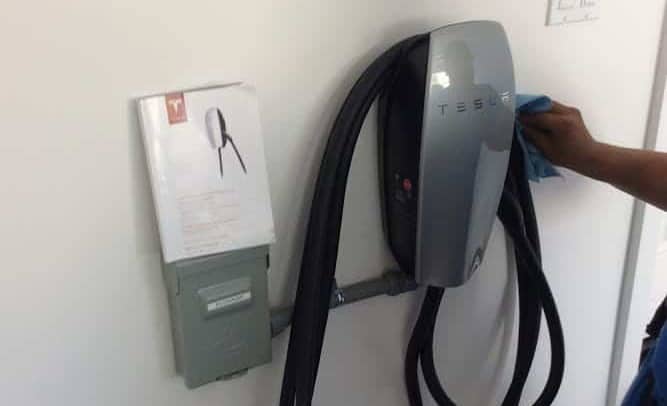 First, we'll start off with the quote. We use a standard price structure for EV charger installations. You can either give us a call at (818) 446-0888 and talk over you job with a member of our Service Team or fill out a quick form that will email over a quote with a ton of information on your project. It takes into account the type of electrical panel you have, the size of wire needed and the distance from the electrical panel to the location where you will charge your car.
Next, we will request photos of any electrical panels in your home so that we can see the circuit breakers inside. Tesla has said that the third generation Tesla Wall Connector has been designed for an easy installation. However, it is important to remember that your electrical system must be up to take on the new load. Installing a Tesla Wall Connector with a 100 amp electrical panel is definitely possible, if you have enough space.
We will review the photos you send to make sure you have enough room in your panel to install the circuit breaker for the charger. The photos will also help us complete a load calculation which will determine if you have any load issues preventing us from passing an inspection.
If your panel is good to go and you are happy with the ballpark estimate we send to you, we will get you on schedule with one of our Tesla certified electricians. When they arrive they will verify everything and go over the aesthetics of the job. They will also measure the lineal footage from the panel to your car charging location and give you an exact price in writing.
If you agree, we do the job right then and there. Our price will almost always match the original estimate we gave you, but if for some unforeseen reason the job is more difficult than expected and more money than you're comfortable spending at that moment… No problem! We will move on to the next job and not charge you for the estimate.
Depending on the type of installation you choose and the difficulty of your job, the process should take about the same amount of time. For Teslas, there are four options: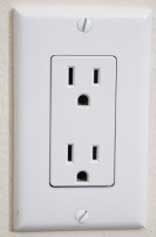 1) 120 Volt, 15 Amp Receptacle
This is the kind of receptacle found in your residence. It's used for almost all home electrical devices such as table lamps, blow dryers, vacuums, refrigerators, toasters, TVs, computers, and pretty much everything else that is energized with standard 120 Volt power.
Number of driving miles per hour of charging time: About 3 – 4 miles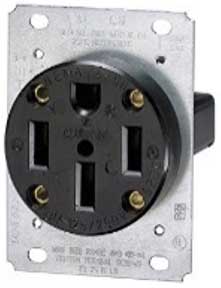 2) 220 Volt, 30 Amp Receptacle
This is a step up from a standard 120 Volt receptacle. It is energized with a 220 Volt circuit breaker in your electrical panel and will charge your Tesla about 4 times faster than a standard receptacles found in you residence.
Number of driving miles per hour of charging time: 14 – 17 miles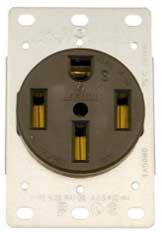 3) 220 Volt, 50 Amp Receptacle
This is a Nema 14-50 receptacle. It looks a lot like the 30 Amp receptacle, but it is about 50% more powerful and is the power choice of most Tesla car owners.
Number of driving miles per hour of charging time: 20 – 30 miles


Tesla Cables and Adapters
All of these parts come with your car. They allow you to charge your car using any of the receptacle charging options above. These are not needed if installing a Tesla Wall Connector.
4) Tesla Wall Connector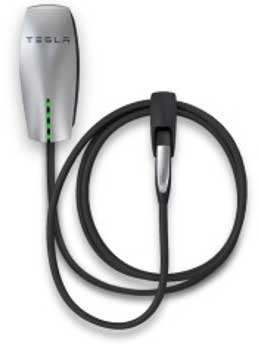 The Wall Connector does not come as part of your car purchase. You must purchase this item separately and it's a good idea before purchasing to check with a Tesla certified electrician to make sure your home has enough power available to support this charger.
Number of driving miles per hour of charging for long range vehicles (at 60 amps):
Model X: 30 miles
Model S: 34 miles
Model 3: 44 miles
Model Y: 42 miles
Mid-range Model 3 vehicles will give you a maximum of up to 30 miles of driving per hour of charging regardless of what amperage you install at.
---
The Electric Connection is proud to be at the top of Tesla's certified electricians list in Los Angeles. We have a system set up that gets your car charging quickly, safely, and cost efficiently. Please do not hesitate to reach out if you have any questions about your new Tesla charger installation project!
Read some of our Tesla charger installation reviews
The Electric Connection did a great job installing our Tesla charger.
Tom Jacobsen
08/11/22 02:26PM
No surprises. Great communication! Work was done in a timely and professional manner. The Tesla wall connector they installed worked perfectly. In the future, I know where I'm going if I need electric...
Read the full review on Yelp
Craig K.
7/3/22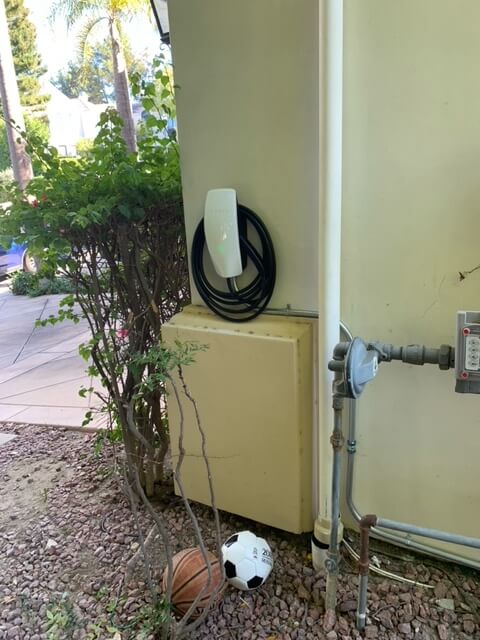 Work done by Jose on 10-04-2022 in Beverly Hills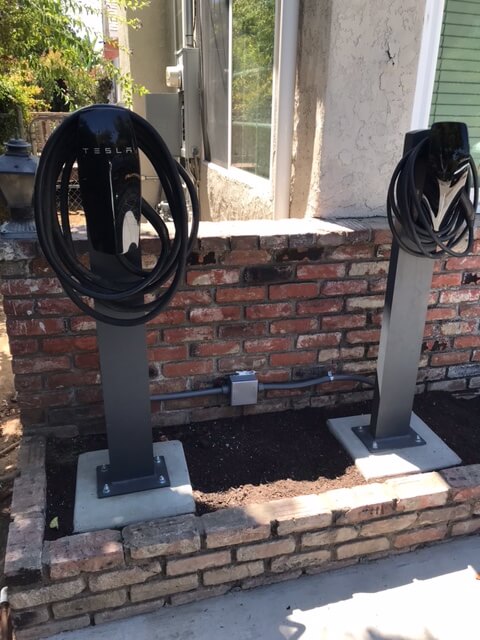 Work done by Jesus on 07-14-2022 in South Pasadena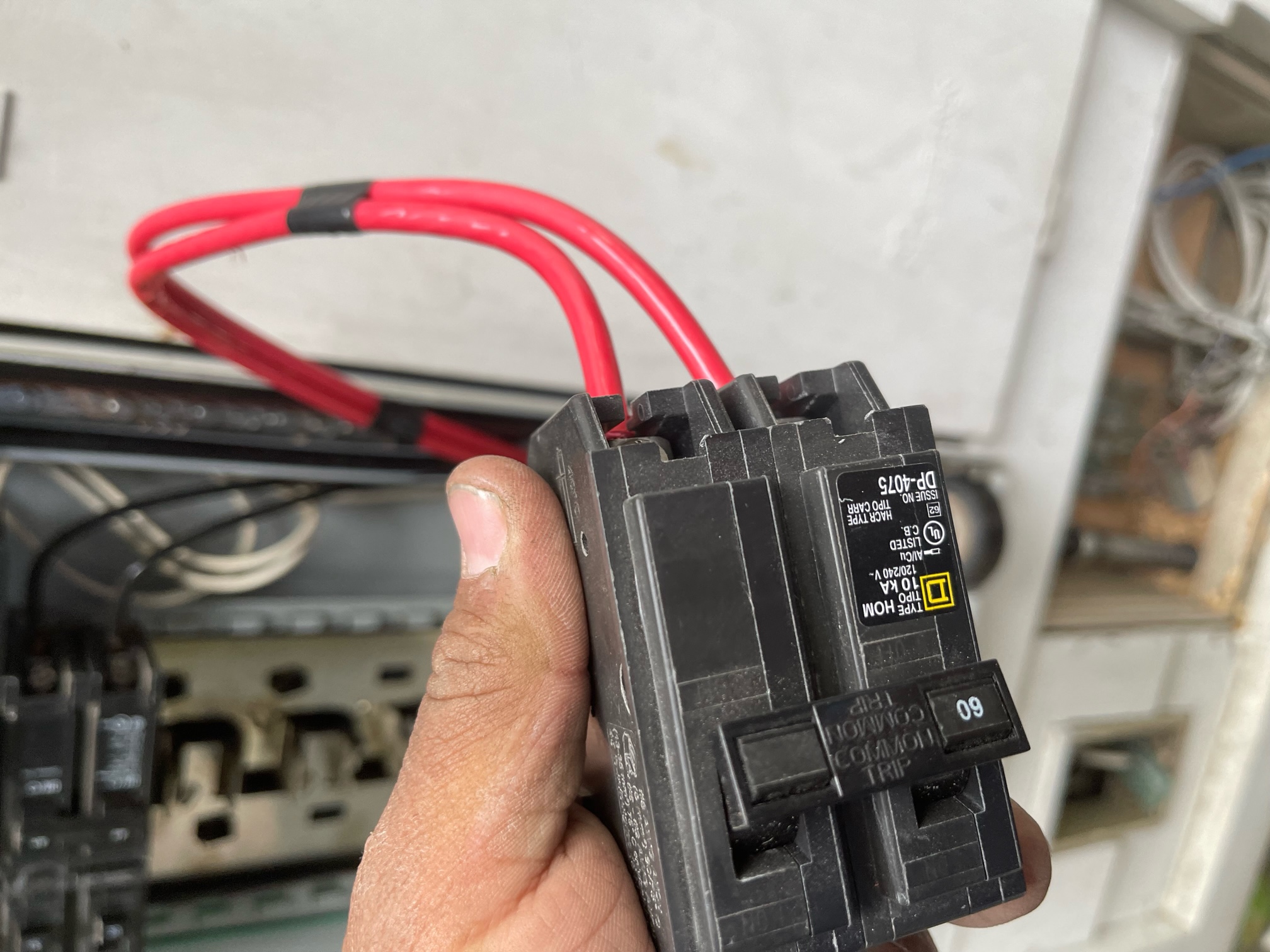 Work done by Roger on 03-16-2022 in Studio City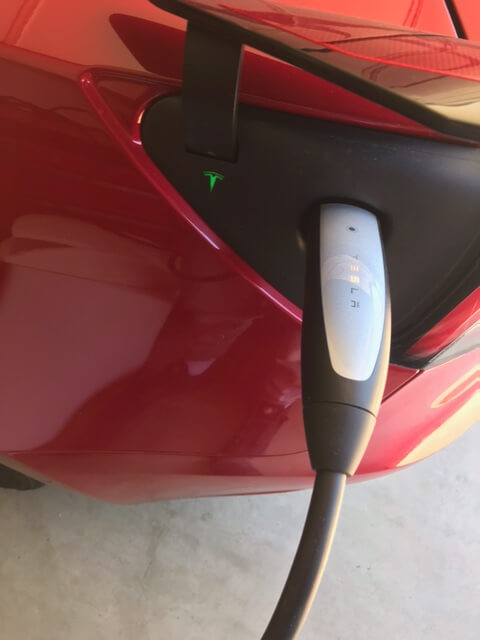 Work done by Jesus on 03-03-2022 in Pacific Palisades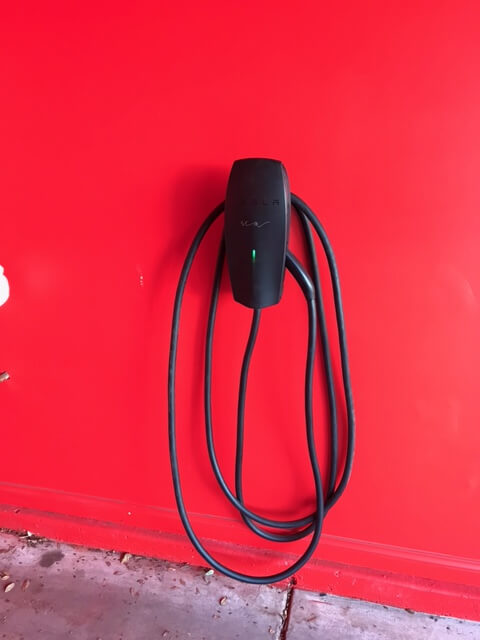 Work done by Jesus on 02-04-2022 in Sherman Oaks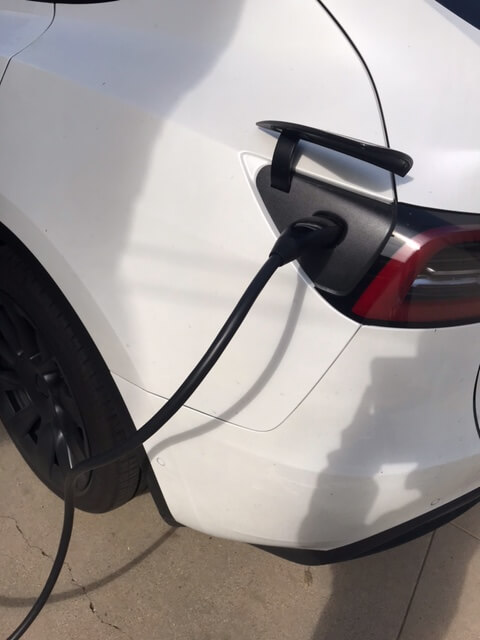 Work done by Jesus on 02-02-2022 in Pasadena
---
Other Electric Vehicle Charger Installations
Even though most people think of Tesla when it comes to electric vehicles, we all know there is a wide variety of options out there. With Governor Gavin Newsom signing an executive order to make all new passenger vehicles sold in the state of California zero-emission by 2035, there will likely be more and more models being sold. Don't worry, we've got you covered. Visit our electric vehicle installation page to learn all the different types of vehicles out there.
The number of public charging stations continues to grow but it's important to have the structure setup in your home so you are sure to have a reliable charging source. Be sure to reach out to us when thinking about your next electric vehicle. We are happy to help!
---
Recent Tesla Blog Posts from The Electric Connection