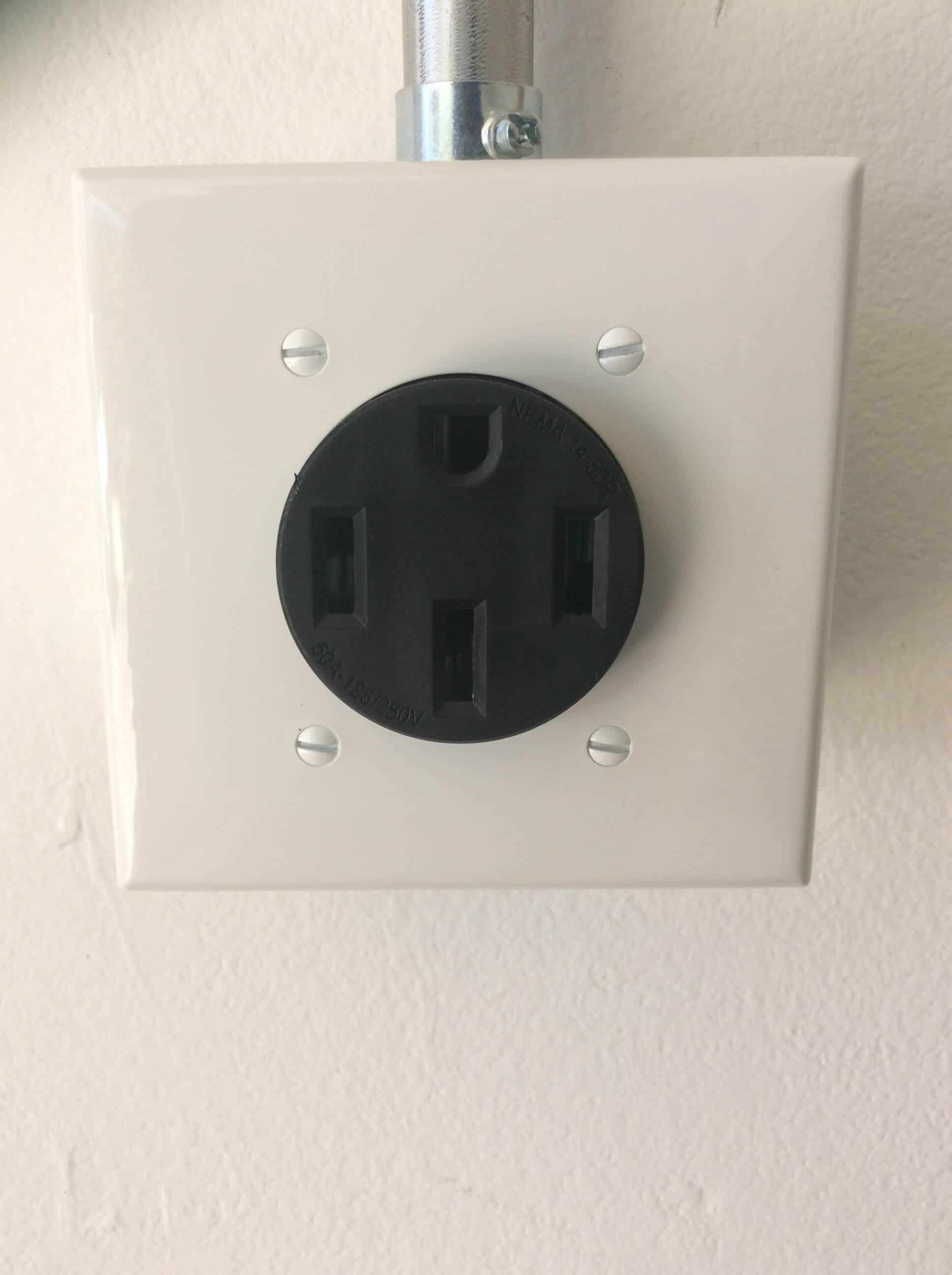 The purchasing of an electric vehicle comes with one big, important question:
How can I charge my car at home?
Driving around you may see EV chargers set up for public use – which is great! It's always nice to know you have a place to go to get a charge on your car, but what if you want the convenience of charging your electric vehicle at home?
There are actually quite a few options out there. One is to just simply plug it into an outlet. Your car should come with a cord that just plugs into any normal outlet in your home. This is called a Level 1 charger. It, of course, does not produce a very fast charger but will make do until you decide you want to purchase a faster way to charge.
The good news is that there are other options that will get your car charged faster. These options are also surprisingly affordable.
What are the benefits of installing an EV charger in your home? Your own charging station will provide you with a fast and safe charge that should cost no more than pennies a day.
At home, the best options for getting a fast charge is to install a Level 2 charger. This will require an electrician to come out and assess your situation – they might also be able to help you over the phone. When a Level 2 charger is installed, you will have a fast charger that will likely fill up your car within a few hours.
Like the outlet that your dryer uses, the Level 2 charger requires a 240V outlet. This outlet is compatible with all types of electric vehicles currently on the market, from Teslas to Chevy Bolts. There is a cord that plugs into the outlet and then into the car. It can take anywhere from 4 to 6 hours to get a complete charge on the vehicle.
Convenience plays a huge role when it comes to a home EV charger. No more need to worry about losing a charge when you're driving around town. Simply plug in at night right in your garage or driveway and the car will be ready for you in the morning. You can charge when you want to get with a charging station installed at home.
Lower costs are also a great benefit of installing a car charger at home. Many commercial properties and businesses charger per hour when you plug in. If you have a charger at home, you can skip the fees and just pay your electric bill, which shouldn't raise more than a few pennies. There are also studies that say charging your car at home costs less than running an air conditioner.
If you have any questions about why you should install a car charger at home, consult with a local electrician. They should be able to answer any questions you may have about the installation process and the benefits.
The Electric Connection of Los Angeles has been providing the people of Los Angeles and the surrounding areas with expert electrical services and tips for over 30 years. We are installing electric vehicles charging stations daily. If you have any questions, please contact us at (818) 446-0888.