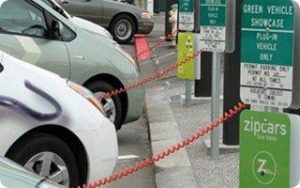 The pinch at the pump is no joking matter. Gas rates are already climbing and many people are not waiting until the gas gets to the point it is completely unaffordable to drive a car. They are trading in their gas guzzles for the more economical electric cars. It is a trend that continues to grow every year as new makes and models are produced to satisfy almost every consumer's needs. If you are hoping to rely less on the fuel pump and more on renewable energy, than an electric car purchase is right for you. It is important you are fully prepared to maximize your electric car. You will want an EV charging station install. Los Angeles electric car owners can rely on the team at The Electric Connection to make the install happen smoothly and up to code.
Having an electric car means you need a way to charge it. The standard charging station that comes with the car is not always ideal for anyone who is a daily driver. The slow charging station will need a full 24 hours to get your car back up to a full charge. If you happen to work in an area where charging stations are available, that may work for you, but for others you need your car charged quickly so it can go when you need to.
The home installation of one of the fast charging stations is an excellent choice for anybody who is always on the go. The station will need to be installed by an electrician as it will be required to go on its own circuit. The investment is one that will pay off fairly quickly because you wouldn't need to rely on gas when your car wasn't fully charged. Give The Electric Connection a call today and schedule your installation.