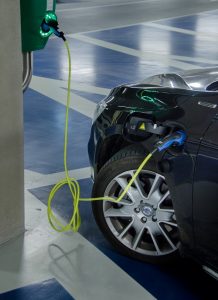 If you are considering the purchase of a new or used electric car, it would be a wise idea to consider adding the cost of a charging station in your home. If your commute distance is longer than 50 miles round trip for some models or more than 100 miles round trip for other miles, you are going to need a charging station that gets your car a full charge in a short amount of time. The standard plug-in charger that your car will be equipped with is a slow charger that can take 24 hours or more to reach a full charge. This is why you will want an EV charging station install. Los Angles electric car owners who want to rely solely on their car's electric capabilities will want to give The Electric Connection a call.
Having one of these fast charging stations at your disposal gives you the opportunity to charge your car while you are at home overnight or even for a short break. The charging stations are not a typical plug in type of appliance. You will need to have a special outlet for the charger. The outlet will require its own dedicated breaker as well, which can be taken care of by an electrician.
There are many benefits to having your own system at home. You won't have to worry about getting in line or not being able to leave your car on the charger long enough because of a time limit. Making your electric car work for you is important if you really want to use it as it was intended—to avoid dependency on fuel. If you already own an electric car, you know the importance of leaving the hosue on a fully charged battery. Don't get stuck pumping gas, again. Give The Electric Connection a call today and schedule your charging station install.