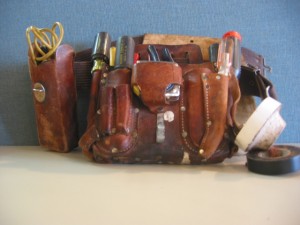 You know you need some electrical help around the house, but you are not sure who to call. A quick look at the yellow pages will tell you there are no shortage of electricians listed. Your friends and family are also likely to give you their two cents as well. Before you just randomly choose an electrician in Pasadena, there are some things you need to know to look for. Not all electricians are the same. One crew that you are sure to be impressed with is the team at The Electric Connection.
One of the most important factors of choosing an electrician is making sure they are licensed. Hiring an unlicensed contractor leaves you vulnerable and could end up costing you a great deal of money in the long run. You want someone who has the training and the credentials that qualify them to perform work on your house that is done up to code and will meet the county's standards. Hiring a Pasadena electrician who has not been properly educated puts your home at risk.
Of course, you also want a professional in your home. Someone that isn't going to make a huge mess and leave it. Don't hire just any electrician. Pasadena residents can check the validity of the license and check to see if the person or company is insured and bonded. This way, if there is damage or the electrician happens to suffer an injury while working in your home, they are protected and so are you. While it doesn't hurt to ask friends and neighbors about their experience with an electrician, always verify the credentials before you make a final hiring decision. Give The Electric Connection a call if you need a licensed, professional team of electricians to take care of any work around your home.