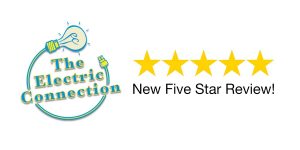 Reviews are the lifeblood of any business and they won't be going away anytime soon. They influence your brand reputation and can determine your business success. As a skilled tradesman, gathering as many positive reviews as possible is an essential success strategy. Many electrical companies do not recognize this and so do not take the necessary steps towards obtaining customer reviews.
In this article, we will discuss the importance of gathering reviews for your electrical company.
You can't truly ignore them.
Whether or not you like it, customers will leave reviews, feedback, and comments about your business. Some might be positive, others negative, and very few will maintain a sort of neutrality. Ignoring your business reviews is an ineffective and dangerous action. It is almost the same as leaving your business unsupervised.

Keeping up with reviews about your company/service can be tough for a busy electrician, but there are ways to do it efficiently. Apply tools to monitor any mentions of your company and establish creative responses to both negative and positive customer reviews.

You forfeit visibility
Maintaining your online presence is everything in this day and age. The majority of your clients are online searching for electrical service, and if they cannot find you, they will choose your competitors. Online reviews help to improve your online visibility. Some prospects filter Yelp results by 'most reviewed' or 'highest rated'. Hence, without as many positive reviews as your competitors, you will not be seen. Google equally provides search results using relevance sometimes influenced by positive reviews.
It is what customers are looking for.
You may believe that your services are one of the best. You can even write all about it on your website. The only problem is, customers won't take your word for it. Online reviews are known as peer recommendations between customers because over 84% of prospects will use reviews to decide if they should hire your service or not.
Reviews can become a competitive advantage
Customer reviews can help you stand out in the way you desire. Great reviews that praise your business, mention important points and show satisfaction can establish your brand authority and increase business growth. Some happy clients may do this naturally, but others won't. Create a strong review game that gets you what you want. Encourage customers to leave reviews that highlight the issues you helped them solve.
Don't push, only ask strategically and politely. You can also do this yourself when you respond to their reviews.
At The Electric Connection, we stay updated on customer reviews and feedback. We provide quality services to satisfy clients and ensure availability to respond to their feedback. Client feedback on several platforms is a testimony of our brand authority in the electrical niche. You can check out our dedicated customer review page to see for yourself.
The Review Generator can help you reach out to your customers easily to get more reviews on your public review sites. They offer a one month free trial and has helped The Electric Connection connect with our customers to get more positive reviews online.