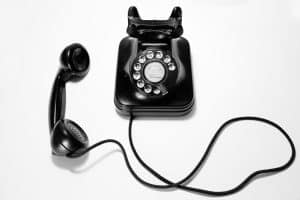 Electrical problems are sometimes difficult to avoid in a home and they can be caused by a lot of factors. For example, some electrical components may develop a certain fault, some parts may get old, or be installed incorrectly in the first place. Home accidents can also cause electrical problems. It goes on and on.
When an electrical problem occurs, homeowners are often advised to reach out to an electrician. If you are usually worried that hiring an electrician will attract a significant cost, then it's good to know that you might just get the service you need for free with over the phone help.
The numbers say that about 25% of service calls can be avoided with over the phone assistance. Many common home electrical problems are easy to solve without the experts coming all the way to your home.
These electrical problems can be on your wiring, repairs, installations, and so on. Whatever it is, it might just be solved with a free electrical over the phone help.
At the Electric Connection, our in-office electrician is available during call hours to attend to your over the phone needs. Our in-office electrician has years of practical experience, is licensed and qualified to answer any questions and provide the complete assistance you need.
We take troubleshooting seriously and offer you the best help.
Aside from the free electrical over the phone help, we also have a ton of resources and electrical tips you would find useful. Just look around for more blog articles like this and you might find the information you need.
If our in-office electrical observes that your electrical issue might need a service call, you would be informed as well. We assure you of the best customer service, professional and excellent service with your electrical issue, and pocket-friendly prices.