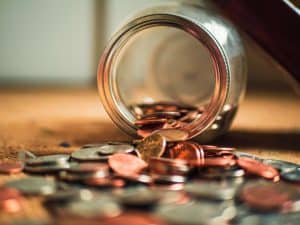 It's just annoying to live in a home that does not have enough power. The voltage will drop frequently, and this can be damaging to your electronics. Situations like this indicate that you need to upgrade your electrical panel. Other reasons why you might need to upgrade your panel include:
Living in an old home
Adding new appliances
Expanding the home
Experiencing frequent breaker tripping, buzzing or crackling, flickering lights and more
Your insurance provider wants it done.
To meet up to current electrical codes and standards
The benefits of an upgrade include:
Improved electrical safety and efficiency
More power in the home
Use of any appliances you need.
Satisfy electrical codes and requirements and your insurance provider.
The disadvantages of an electrical panel upgrade include:
Costly to carry out
The process can be messy and intrusive to your comfort and home structure.
What an upgrade will cost:
Upgrading an electrical panel is first a serious project both financial and in the service itself. Upgrading to either a 100 amp or 200 amp panel can cost anywhere from between $800 – $3000. The exact amount depends on several factors which we will discuss below.
What influences the cost for an electrical panel upgrade?
Materials– The materials for the upgrade always contribute to the cost. The process will need materials like wires, fittings, and so on. Your electrician will give you a clear view of what is needed depending on other factors with your upgrade.
Labor– An upgrade is a tedious work and some electricians charge by the hour or per the job. Sometimes, other components of your electrical system will need to be fixed or replaced. These could be the circuits, grounding, wiring, fixtures, outlets, and more. This will increase labor costs. If the walls need to be taken down completely, that will matter too.
Amperage of the new panel– Is it a 100 amp or a 200 amp? This also influences cost.
Other factors might be if the panel has to be moved.
Who should upgrade an electrical panel?
A licensed and experienced electrician should be the one you call for an electrical panel upgrade. The electrician will first confirm that an upgrade is what you need and then proceed to consider all the necessary factors. He will give you the total cost, get a permit, and the project can begin.
How about DIY?
Changing a light bulb can be a DIY project. Installing a ceiling fan can also be a DIY project, but upgrading an electrical panel is NOT a DIY project. It requires knowledge of electrical codes and standards. It requires training, a license, permits, and experience. If you skip getting a permit, you can be fined for this. It is equally dangerous for someone who is unsure of what they are doing, as mistakes could cause fires and electrical shocks. It also requires the right tools and equipment.
Reach out to us at The Electric Connection for inquiries on upgrades.