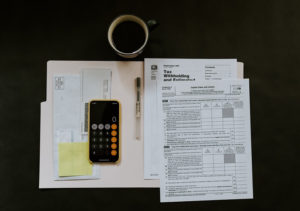 If you purchased an EV between 2018 – 2019 or plan to buy one in 2020, we've got exciting news for you!
Congress recently enacted a retroactive federal tax credit available to electric vehicle owners. If this is you, you're eligible to receive this credit of 30% of the purchasing and installation cost of an EV charging station.
Residential owners can expect a credit of up to $1,000 while commercial installations can receive up to $30,000. This credit originally expired in December of 2017 but has been extended through December 31, 2020.
Lost your paperwork for your charger installation? No sweat! If The Electric Connection of Los Angeles installed your EV charger, just give us a call at (818) 446-0888 or email us at service@electricconnection.com and we'll be happy to help out!
Check out the US Department of Energy's website for more information on the tax credit.
Want more information on how you can obtain this credit? Take a look at IRS Form 8911 by visiting the IRS Forms and Publication website. (Reference Public Law 116-94, Public Law 115-123, Public Law 114-113, 26 U.S. Code 30C and 38, and IRS Notice 2007-43(PDF))