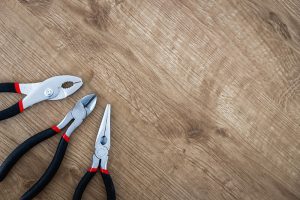 When it comes to electrical components, installing them yourself may seem complex. But with the right tips and clear directions, you can get something done.
Every home or building is serviced by a main electrical panel. These main panels can sometimes need a subpanel to share the work. A subpanel is a smaller service panel with dedicated functions. It helps to improve the convenience and efficiency of your electrical system.
The subpanel can be connected to the main panel with a thick three-wire cable. Before you can install it, you must confirm that it won't overload your entire system.
Tools and materials you will need:
Long-nose and Lineman's pliers, flashlight, strippers, screwdriver, hammers, voltage tester, mounting screws, breakers for the new circuits, approved feeder cables, staples or cable clamps, and the subpanel itself.
Note to reader
This installation involves electrical skills like stripping wires, screwing, and more. It takes a while to complete starting from a few hours. It is also fairly difficult, so don't expect it to be a walk in the park. It is best to call a professional to install the subpanel for you.
Step 1:
Mount the subpanel a foot away from the main service panel. Pull and clamp the wires from the subpanel. Strip the wires and clamp the cables accordingly in the main panel. Ensure that the neutral and ground wires are carefully connected to their bus bars.
Step 2:
Route the red and black wires. Strip and cut them before connecting to the feeder breaker and snapping the breaker in place. Do the same for the feeder wires and connect them to the terminals. Next, connect the red and black wires to the hot bars and the white to the neutral terminal. Don't forget the ground wire, which should be connected to the ground bus bar.
Step 3:
There's still much work to do on the subpanels. Run the wiring for all the new circuits into the subpanel and clamp them. Connect the wires as before with the white wire to the neutral bus bar, hot wires to the circuit breaker, and ground wire to the ground bus bar.
Power is fed from the hot bus bars to individual circuit breakers and to the branch circuits running out of the subpanel.
Check everything and close up the subpanel.