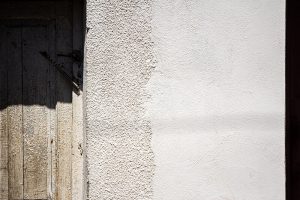 Taking out the drywall might make a rewiring project less complicated. The only problem is the stress it places on a homeowner.
Hence, it would be every homeowner's dream to be able to rewire a house without wrecking the walls. But just to be clear, while this is possible, it still creates a minimal mess. A lot of factors play a role in this process.
First, is the house an old home? If so, you should get an electrician who has the experience and interest in working on old houses. This is important because such electricians have the skill and patience to understand older buildings and upgrade outdated wiring without insisting on tearing the walls down.
Next is the house infrastructure. Is it brick or frame? Are there plaster walls? Has the panel been updated recently? Is it a one-story or two? Is there a basement?
Some house wiring is easier to replace than others because of the construction. The wall outlets can be rewired from the attic in the case of a second floor or from the basement for the first floor. One-story houses are easier to rewire this way while two or three-story houses can be more complicated.
Steps Involved
Plan and Prepare
A house rewire without tearing down the walls requires a professional electrician. This electrician will begin by having a detailed plan of the circuitry to be replaced. Preserving the drywall means running a lot of wires through an attic or available crawl space. The electrician will remove insulation from the walls and mark the points to remove any existing wires.
Remove the old wiring.
This can be a tricky situation because you can't just pull the old cable from the walls. Your electrician will take precautions by switching off the breakers and disconnecting wires from them. Then the new wires can be taped to the old before pulling them out one at a time. This way, the new wiring can fall easily into place.
The new wiring
Cut an opening in the wall for each appliance on the circuit. Next, drill a ¾ inch hole under or over this opening. If the electrician has an assistant, it will be easy to feed the wires through these holes as work goes on.
It is important to secure the wires with staples or an appropriate clamp. Rewiring is a tough but necessary project for any home with outdated or unreliable wiring. Ensure you hire a professional electrician or contact us right here to make this project as simple as possible.