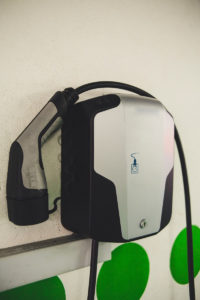 An electric car means no more gas worries but you have to fill up on power by charging your car with an EV charging station while you sleep. Public charging is available in Santa Monica but it's hardly enough or convenient for the average driver. It's more comforting and efficient to charge at home and charge publicly en route if needed.
Installing an EV charger in Santa Monica can be smooth and easy with the right professionals and rebates offered by the state regardless of if you live in a multi-unit dwelling (MUD), apartment, or condo. Here are some tips for installing an EV charger in Santa Monica:
Know what charging level works best for you
EV home chargers leave you with two options for the installation. The first is a level 1 charge that hardly comes with any additional costs and it requires only a regular 120V outlet. This charging is slow but can be sufficient depending on other factors. The second option is a level 2 charge which requires a 240V outlet and extra costs in its overall installation. A level 2 charge is much faster than a level 1 and is the most common and ideal choice for an electric vehicle driver. To know what level works for you, you must consider factors such as the size of your battery and how many miles you drive. For example, if you drive under 50 miles in a day and also get to park your car for 10-12 hours at night, then a level 1 charger is a good option. Larger miles with less parking time to charge would work with a level 2.
Apply for the multi-unit dwelling EV charging rebate program
Installing an EV charger in Santa Monica or anywhere else can be financially demanding, but with the city's rebate program it gets easier. In a multi-unit dwelling (MUD), you can get rebates of up to $3000 from the Electric Vehicle Charging Station Rebate program. Following applications, selection for the program is carried out using factors such as the number of residents served by the charging station, nearby charging options, and the income status of the applicant which gives preferences to low-income applicants.
Select the right contractor
A contractor for EV charger installation is a professional who should have experience with such installations. Select a good contractor and work with them to obtain a permit for the installation. You can also request for their insight in selecting the right charging equipment. There is a wide range of charging equipment such as ChargePoint Home Flex and the Siemens VersiCharge.
Check for electrical capacity in where you stay
An EV charger can demand a lot. Before carrying out such an installation in your Santa Monica home confirm if there is the suitable electrical capacity for the installation. Sometimes, the panel on the property might have to be upgraded to meet with the needs of the charger.
You can reach out to us at the Electric Connection for your EV charger installation and electrical needs in Santa Monica.