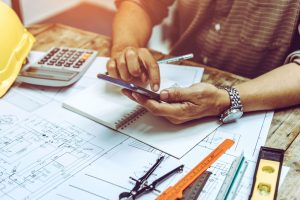 Your business reputation is invaluable to its success. And in recent times, consumers no longer want to hear how good your business is from you, they want a third party confirmation from users like themselves. This brings us to the ever growing importance of reviews for businesses.
Let's check out some stats.
92% of buyers or consumers depend on business reviews to help them decide which companies to trust.
This means that if your business reviews contain more negatives than positives, potential clients will be skeptical and probably look elsewhere.
Now, not only do reviews affect purchases, but they also influence your local SEO or visibility. When you own a local shop, you want to be seen on online local searches to boost sales.
Studies have shown that 86% of consumers read reviews for local businesses before making any decisions.
Here's why online reviews are important for local searches.
They show your business is genuine and offers good products- that is if there are positive reviews to speak for you.
The consistency and quality of online reviews make you seem relevant to search engines and increases your chances of showing up in top results. Not only do you need to have more positive reviews, but you must also have them consistently.
Studies show that over 40% of consumers only read reviews which are up to 2 weeks old. The implication of this is you would lose some prospects if your last review was a month ago.
Some online reviews are keyword rich. Trying to rank higher in searches all by yourself can be daunting but with rich and consistent reviews, it can become much easier. Some customers tend to speak about the service when they leave reviews. This applies to both positive and negative feedback. These service keywords go a long way in local searches and can improve rankings greatly.
How to get reviews
The reason most businesses avoid the subject of reviews or suck at it is that asking for reviews can be tough. It is not an easy feat to convince most people to feel interested in leaving feedback about your business.
This gets worse for positive reviews because customers who feel they had a bad experience waste no time in letting the world know about it. So, how do you get your clients to leave reviews especially good ones? The team at The Review Generator has compiled a few tips to guide you.
Delegate a team to this task.
Remember not to sound too formal, pushy, or needy when asking for reviews.
Create a template text to send as emails or messages to customers. Try to include links to the review page in these messages.
Set up a review page customers can visit to drop reviews and see other customers' feedback too.
Claim your listings and business profiles on review sites to help you monitor your online reputation.
Respond professionally and interactively to reviews online.
Good practices to help maintain your online reputation with reviews
Never buy or write fake reviews.
Respond appropriately to negative reviews. They are a necessary evil that proves your authenticity and tests your professionalism.
Try to get keyword rich reviews by encouraging clients to talk about the service they receive.
The Electric Connection proudly utilizes services by The Review Generator. This reputation management service allows The Electric Connection to collect a variety of feedback from all our clients. We strive on customer satisfaction so when a problem arises, we want to know. The Review Generator allows us to reach out to our customers for feedback, get more positive reviews, and take care of any complaints from our customers privately.