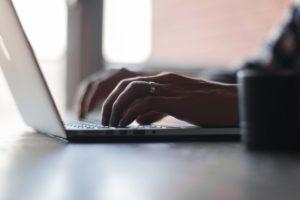 Feedback is a vital part of any company's growth and progress and at The Electric Connection, our electricians appreciate your feedback. We constantly seek to hear your thoughts on your experiences, our services, and the things you think we could do better or cut down on. This information is of great value to help us serve you and all our customers better.
Why your Feedback is Important
Your feedback goes a long way to help us improve our services. At the Electric Connection, we strive to provide only the best electrical service and leave our customers satisfied and happy. With your feedback on how you feel about this service or your experience with our electrical technicians, we can always better understand what works and what doesn't. Your opinion lets us know if we are meeting or perhaps exceeding your expectations and these negative or positive words help us serve you better.
The Electric Connection is a customer-focused company and so we consistently measure your satisfaction. If you are satisfied you can always depend on us for your electrical needs and refer our services to friends and loved ones. Your feedback ensures that we do not disappoint when you refer us. We keep all our customers happy with the information we get from them.
Our company is all about us and you. We want you to rest assured that we value your opinions and appreciate your feedback.
Your feedback can come in any form such as a review, a message to us when you call or and an email, or fill a feedback form. We take all comments and any information you leave seriously as it is how we can hear your opinions.
We believe there are always ways we could do better and that is why we value your feedback so much. All requests are taken into consideration. We have a highly efficient system and transparent procedure that helps us prioritize your feedback after evaluation and even combine them with our insight and ideas for top-notch results.
Part of our culture is listening to our customers. Our electricians appreciate your feedback.