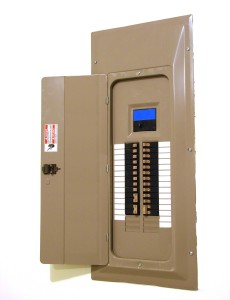 The power that runs to our home is something we have come to rely on. There isn't a part of our day that does not somehow use electricity. It is how we cook, tell the time, play and stay clean. When the power goes out, our lives are turned upside down. Fortunately, the power grid has been fairly stable. Unfortunately, it isn't stable enough and the smallest thing can take it out. It is a good idea to be ready to deal with a power outage should one catch you off guard. An electrician in Burbank has some tips for putting together a power outage kit. If you have any questions about power outages or what to do, give The Electric Connection a call.
It is a good idea to put your supplies in a drawer or in a small tote stored in a cupboard in a hall closet. It needs to be easily accessed in the dark. Adding a glow in the dark sticker or two to the tote can help make it stand out.
*Talk with a Burbank electrician about having security lights installed in your home and outside. These lights will automatically turn on when the power is cut. Some of these plug into an outlet and will come on when the power goes out, providing you with instant light.
*Toss in a few emergency candles and matches along with candleholders.
*Some LED headlamps and/or flashlights is also a good idea.
*Have the number to the power company in the kit or somewhere you can easily find it.
*Keep a few cans of food on hand along with a manual can opener just in case the power outage extends into the meal periods.
You can avoid the problems created when the power goes out by having a standby generator installed by an electrician. Burbank homeowners will take comfort in having a backup source of power. Give The Electric Connection a call today and learn more about preparing for power outages.