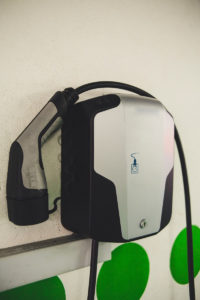 The level of convenience electric vehicles offer makes them more attractive by the day. More drivers are opting for this green way of driving and reaping the benefits that include cheaper maintenance and no more gas station stops.
Joining thousands of electric car owners isn't so hard to accomplish. What does confuse owners and drivers still looking to get an EV sometimes, is the concept of charging.
So yes, while you ditched the gas station you still have to power up your vehicle but with a convenient way known as EV charging. There are public EV chargers that you can easily find along your route or even at your workplace. However, being able to charge at home most likely at night is vital for most people.
According to our Los Angeles electricians, you have two options called level 1 and level 2 chargers. Level 1 chargers are easily found in the home, although you need a dedicated circuit for your electric car. They are slow but will get the job done as long as you have got the time.
Level 2 chargers
The most popular home charging option is the level 2 charger. If you are familiar with a 240-volt outlet, then you know what we are talking about. This charger is both faster and more efficient.
Regardless of if you are going for a level 1 or 2 chargers, it's important to know DIY is not recommended for the installations.
Aside from the technicalities involved that require the expertise of a professional electrician who is experienced with EV chargers and installation, the installation will be inspected once completed. Also, purchasing the electric car or plug-in often comes with incentives that help cover the costs of charger installations. So why take the risk with DIY?
The costs of level 2 chargers vary but with a range from below $500 to above $1000. The cost is influenced by preference to cord length, amperage, installation types, and so on.
You want a charger that comfortably runs from its outlet or switch to your EV. Where you park your EV and where the switch will be located makes up the cord length you want to go for. A rule of thumb is to go for a length a few inches longer than your exact needs. This is because once set up you can't make any adjustments to cord length without having to get a new set up. 16-18 foot cords are a recommended length.
Amperage for level 2 chargers are usually either 16 amps or 30 amps. 16 amps are great for plug-ins and 30 amps should be a default for future-proof reasons.
To install an EV charger, you must confirm that your home's electrical system is up to the task. A panel upgrade might be required if your electrician discovers that the current system can't take the extra load.
Appropriate locations to install your EV chargers are the garage and driveway. For the driveway or any outdoor EV installations, be sure to get a unit with a weatherproof rating.
Contact us at The Electric Connection for inquiries or installation services.