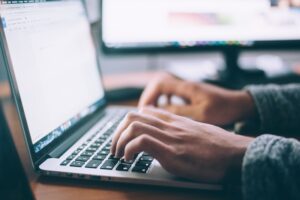 If virtual events were hardly a big deal before, they sure are now. Several guidelines to help protect everyone from the pandemic have made it impossible to enjoy most events in public as we did before. Consequently, many scheduled events have been canceled, some postponed, and others going virtual.
In Los Angeles, there are still many things that give a sense of normalcy. Our safe and efficient electrical services at The Electric Connection are one of such. Plus a wide range of virtual events available through various channels or media.
The food bowl you've always known involved gathering together over a meal. It is targeted at celebrating restaurants and promoting a sense of community. With COVID-19 restructuring the way we do everything, it's not possible to hold the food bowl event as before. Hence, a virtual version was created alongside a donation program to hold the LA Food Bowl where you are. The event is scheduled for October 17th and features a Cook-a-thon with 30 chefs and celebrities. There's also a tasty takeout list to keep you satisfied and help local restaurants through this time.
Traveling during this time is possible, but traveling safely is what you need to do. LA Times travel writer Christopher Reynolds will show you How To Travel Safely (If You Must) in a virtual event come October 27, 5:00 pm. This event is part of a new virtual series – We Can Teach You – hosted by the LA Times. You can stay updated with this virtual series to gain new and useful knowledge. This travel safe course will include;
How to reduce risks as you travel post-pandemic
How to fly safely
Day trip ideas
Real-life stories/experiences traveling since March
Advice from local and state officials
Update on travel restrictions both locally and internationally.
Just as it sounds, this virtual show is about a good meal and a good watch or show. The Los Angeles Times kicks off another season of Eat See Hear. You will receive highlights for food trucks and restaurants across LA with the perfect menus for a SHOWTIME Sunday lineup.
Festival of Books, Stories, and Ideas
For the last 25 years, the LA Times has brought the Festival of Books, Stories, and Ideas to book lovers, authors, and others interested. Now, due to the pandemic hosting a physical event won't be possible but that isn't stopping this 25th festival of books from happening. The event has gone virtual beginning October 18th and lasting over the next 4 weeks. You can follow the festival on social media and secure your virtual seats for this free event.
More and more events are scheduled every day to ensure you keep going and not miss a thing.