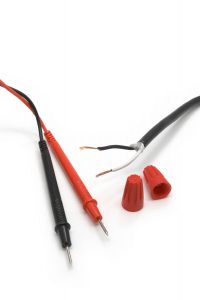 Swimming is a fun activity in the middle of the day with friends and family members to join in the festivities. It is nice to throw a pool party, barbecue and hang out in the middle of the day when the sun is the hottest. That is one of the main reasons people have pools installed. They want to be able to cool off without having to trek to a busy beach that is a little too sandy for some people's liking. Pools are also a real treat long after the sun has gone down. Adding pool lights will allow you to enjoy your pool after a long, hard day without worrying about turning on a flood light in the backyard. An electrician in Pasadena can help you transform your boring pool into a beautiful place of serenity with the addition of pool lighting. You will find a helpful staff at The Electric Connection that will answer any questions you may have and get you set up with a certified electrician.
The possibilities for pool lighting are pretty extensive. It is best to have the lights installed during the installation process by a Pasadena electrician. Obviously, electricity and water are not a great combination, which is why you only want the lights to be installed by a professional, experienced electrician. Pasadena homeowners will appreciate knowing their pool is safe and doesn't pose an electrical hazard when the lights are installed properly and up to code.
You will have the luxury of choosing to use colored lights and going with a lot of lighting or just a few. If you are having a new pool installed, you will need an electrician to take care of all of the wiring needed to run the filters, pumps and heater anyways. Why not have lights installed as well? Give The Electric Connection a call today and get a quote for your new pool.