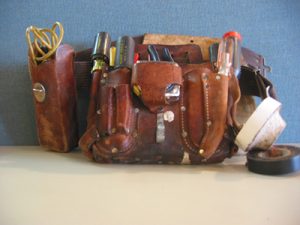 Options are great to have and allow us to compare a number of different details before we make a decision. Choosing the right contractor to do a job is important for that very same reason. You need to be able to compare skill level, experience, cost and reputation. When you are in need of a specific job, like an electrical repair around the house or at your business, you want to choose the right electrician in Pasadena for the job. But, how do you know which one is right? You do a little research. The team at The Electric Connection makes it easy for current and future clients to find them on the web and schedule an appointment.
The right Pasadena electrician for any job should have the following qualities:
Make sure you are hiring a certified electrician and not a company's trainee. If the trainee will be performing the work, a journeymen should be overseeing the work.
The company needs to be licensed, bonded and insured. Check with L & I to ensure it is all valid. It is far to easy for shady people to print up some numbers on a business card.
Ask if there are warranties for the work that will be performed. Things happen, you just want to make sure the electrician will be willing to do the work you paid for and back it up.
A team of electricians should look professional and be easily identifiable. You don't want to let just anybody into your home or business.
Ask pointed questions and get an estimate before the work is started by an electrician. Pasadena homeowners need to know how much a job is going to cost them. Of course, there may always be unforeseen circumstances, but your electrician will talk these through with you.
Protect yourself, your home and your business by hiring the right team to complete any electrical work in your home. You can always count on The Electric Connection to provide you with professional, high quality service.