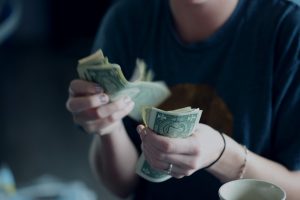 Living in the bustling city of Los Angeles can be exciting. It's a city with everything from being able to chase your dreams to the lazy days you are just looking to have fun. It's almost possible to forget the high costs of living that comes with all the benefits.
Homes in Los Angeles pay up to 23% more for electricity bills compared to the national average. While solar energy solutions are becoming more popular, the larger part of the population still has to consider ways to save money on their electricity bill in LA.
Thankfully, your favorite experts at The Electric Connection have effective tips ready to help you slash those bills in half.
Use a programmable thermostat
You'd be surprised how much of your electric bill has to do with your heating and cooling system. With a programmable or smart thermostat, you can set temperatures to 78 degrees when you are home during summer, 68 degrees during winter, and turn it off when you are away. This helps you save up on up to 10% on heating and cooling.
Turning off your lights when they are not in use or you are away can both help you save on the bill and get paid. Residents in California can earn money through OhmConnect when you agree to cut down on power usage a few times in a week. You earn based on how much power you save. To help you get higher numbers and save on your electricity bill in general, you can switch your lights to LED bulbs.
When possible ventilate your home by opening up your doors and windows. Doing this more often helps you cut down on heating and cooling bills.
Thanks to continuous breaks in technology, there are several appliances on the market equipped with energy-saving features. Look out for an Energy Star (R) symbol which shows the appliance is compliant with standard energy-saving codes.
We are all guilty of leaving unused appliances plugged in at some point. Regardless of if you turn off the switch or not, phantom charges that can accumulate end up having some significance on your bill.
It won't be easy keeping up with all plugged in devices, especially those mounted on the wall. Save up on electrical energy by bringing in power strips and timers. These tools allow you to set a schedule for the connected devices to be shut off from power. It comes in handy all the time, but more importantly when you are not home or asleep. A good example is if you need to run your pool pump for some hours. Using a timer ensures you can set the time for the pump to work and be turned off.
There's also more to save on electrical energy when you get an audit from a professional electrician. The electrician can give more tips suitable for your home.